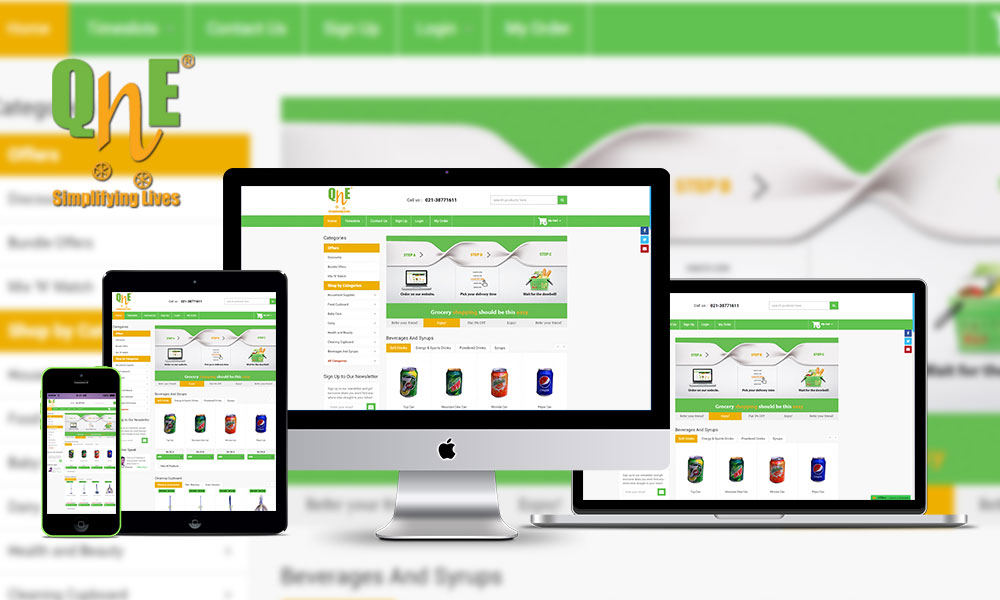 Weekdays are usually brimming with untiring errands and busy schedules. What we're left with are weekends to attend other events of life. Let us not underestimate the labyrinth of house chores weekends have in store for us. From visiting grandmother to planning grocery shopping, we never get time to relax.
Yes, I completely agree how appalling my monologue may sound but don't despair, life is not challenging 24/7 and you are often startled by the wonders of high-tech world easing your life.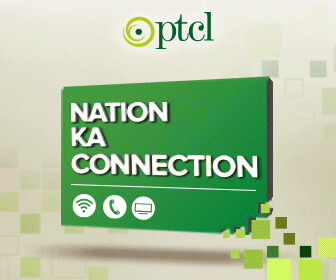 E-commerce and technology may not turn a pumpkin into a coach and a mouse into a horse, but  it has certainly made our lives a lot less hectic with online grocery shopping.
One of such easy escape from long queues, crashing trolleys and parking space is QnE – an online grocery portal that's revolutionizing routine shopping in Pakistan with easy to order, reliable shopping solutions.
You don't have to get out of you comfort zone on a Sunday or miss your favorite TV show for grocery shopping. Just grab your phone, visit the website and start placing your order online. This is a real boost to e-commerce industry creating a plethora of opportunities. Osama Qasim, Ceo of QnE is one such enthusiastic entrepreneur who is set to take forward his family business by incorporating online grocery venture at the age of 23.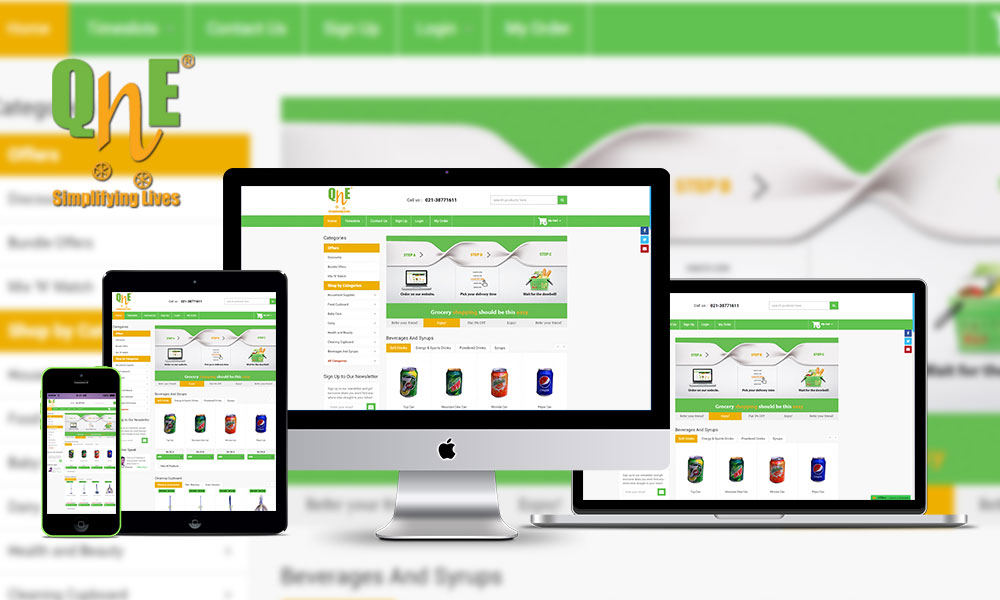 Now how to cash this opportunity is the only question ringing in your head. Don't fret because QnE can be accessed anywhere and anytime. What's best is your target is just three simple steps away, (A) Order, (B) Pick a delivery time and (C) Wait for your order.
What could you ask more from an online grocery service provider enabling you with the feature of "Choose your time slot for delivery". Keep sitting where you are and shop by categories.
To add to the excitement, QnE also offers the following distinctive features:
Order Point System
QnE offers redeem points where 1 point is awarded on the purchase of every Rs.100. These points are used to save money on future orders. This ultimately benefits customers to enjoy discounts on their final invoice.
Have a Say in Product Portfolio
At QnE, you're just not a valued customer, but you have an equal say in suggesting products that the website will arrange for you so that you enjoy all your grocery items from a single destination.
Customer-friendly Policies
You have the leverage to cancel any item from your order list till your order is not confirmed by the customer service team. Don't fret about receiving any defective or expired items because you can contact the customer service department so that your concerns are taken care of. Refund policies are exercised on the return so that all the customers are satisfied.
Brands on Board
QnE offers a wide variety of product portfolio ranging from household supplies, baby care products, dairy products, personal care products, cosmetics, pasta and a lot more providing all topnotch brands. From National Foods, Peek Freans, Bake Parlor, Schwarzkopf, Olay, Millac to a number of renowned brands are made available for you.
If you don't believe my word, try it out for yourself and find yourself hooked to the site.