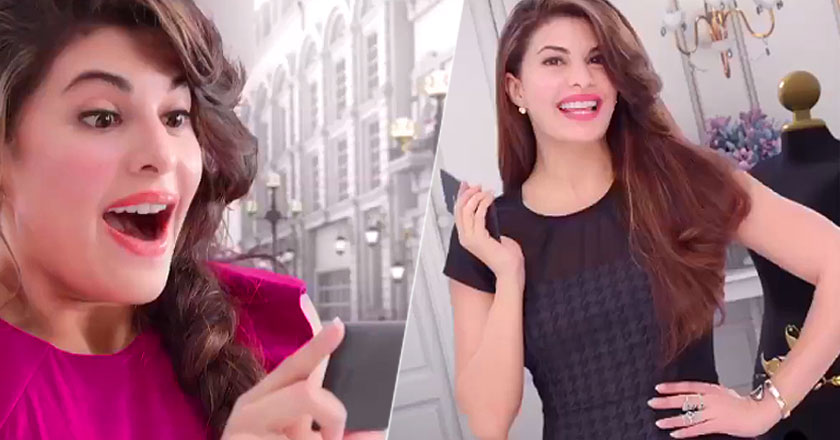 Obsessed with Bollywood celebrity endorsements, QMobile has roped in yet another superstar from across the border "Jacqueline Fernandez" in its latest Z8 smartphone launch.
After creating almost a month's excitement on social media, the brand has finally revealed the most buzzing celebrity of B-town, the "Roy girl" as the new face of  QMobile.
However, this time the ravishing beauty is not flaunting her much-hyped "Chittiyan Kaaliyaan" but her "Perfect Selfie" with the Noir Z8.
Windswept hair, puckered lips and a bunch of giggling friends, the high-in -spirits Fernandez is shown sitting on the top of a cherry-red car posing with Z8 and updating her pictures on Facebook to "Live the Selfie Life"
Watch the ad here.
Priced at PKR 19,900, the 4G LTE Z8 has 5 inch AMOLED Display, 2 GB RAM, 5 MP front camera and 12 MP rear camera.
Previously, Jacky had also modeled for the 2015 summer lawn campaign of Zainab Chottani and also endorsed for SkinCare's Fairness Cream.
The superstar is at the zenith of fame and is becoming the most sought actress in the industry after her appearances in Kick and Roy, QMobile was bound to get its hands on Jacqueline Fernandez for one of their promotions.
Previously the Bollywood actresses Kareena Kapoor, Priyanka Chopra and Sonam Kapoor have also taken up the ride endorsing the Celebrity Bandwagon of QMobile.