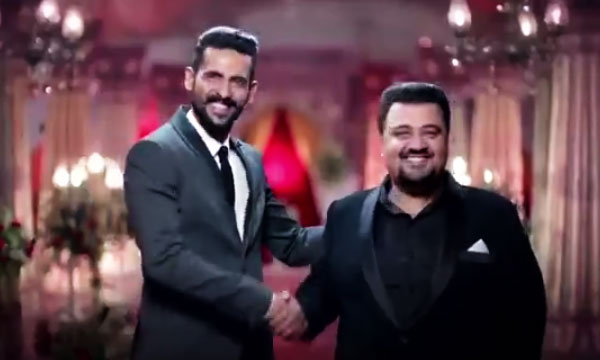 The newest Advert by QMobile for their very affordable X10 smartphone features Mohib Mirza and Ahmed Ali Butt.
Priced reasonably at PKR 6600, the new smartphone features 4GB ROM, Dual SIM Compatibility and Android 4.4 Kitkat operating system.
Read More: Mahira Khan Endorses QMobile Noir S1
The conceptualization of the TVC, however, is cringe-worthy, to say the least. The Mohib Mirza and Ahmed Ali Butt duo are magically enabled to operate and manage their entire startup venture with the aid of this smartphone alone.
Take a look at the Ad:
[fb_embed_post href="https://www.facebook.com/QMobilePk/videos/10153151259581374//" width="550″/]
The concept, storyline and execution of the Ad is conducted in a very layman style and it appears a lot like a Bollywood rip-off, and the statement at the end, "Q chalega toh Kamiyabon ki que lag jai gi" lacks creativity.
A brand which claims to be the No. 1 selling smartphone brand in the country can surely create more intelligent and appealing advertisements instead of relying so heavily on celebrity endorsements.
Read More: QMobile Z8 Copies Indian Ad Jingle AGAIN [Watch Video]