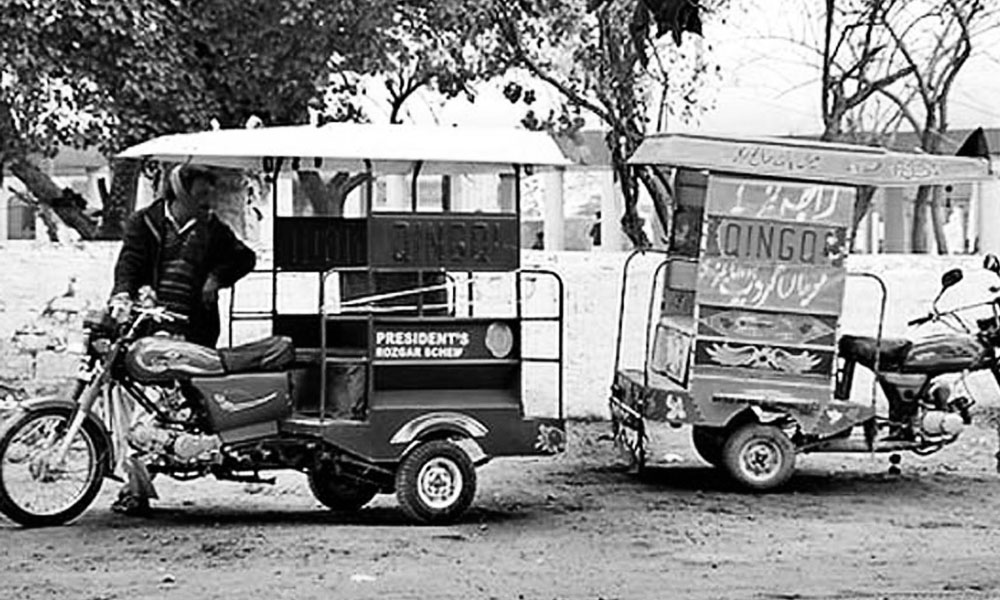 Bike-driven rickshaws popularly known as Qingqi have been banned with immediate effect by the Sindh High Court. On Wednesday, the SHC has ordered the provincial and city authorities including traffick police to take action against any such vehicles which are now being deemed as illegal.
The division bench headed by Justice Muhammad Ghaffar had been making a decision regarding three different petitions which were filed for and against these motorcycle-driven qingqis.
The court had observed the continuously declining state of traffic in major cities of Sindh, especially Karachi. The traffic was becomingly increasingly sluggish due to unauthorized and illegal public vehicles. The court has also dismissed all arguments presented by the rickshaw owners association terming them as frivolous.
According to the standing of the court, motorcycle rickshaw owners do not have any legal authorization to keep these vehicles active on the roads "without any fitness certificate, route permit and registration in accordance with law."
The actions taken against these vehicles may include "issuance of challans, imposing fine and also impounding of such illegal vehicles in accordance with law, rules and regulations".
This ban is sure to have long-term effects on roads and public transportation. Also, different people from the public will have varying opinions regarding this ban. In your opinion, was the ruling of the court against Qingqi rickshaws a good idea? Let us know in the comments below.