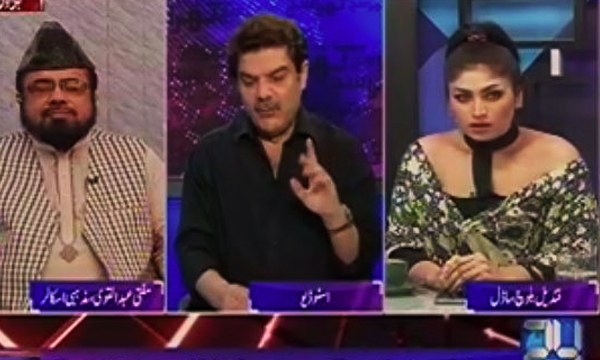 Just in: Qandeel Baloch can now be part of Ruet-e-Hilal Committee said the JUI-F Senator. A Senate Standing Committe session on Religious Affairs was held on Tuesday where quipped Qandeel Baloch should be part of the moon sighting committee.
In reference to the newly surfaced video and upon discussion og Mufti Qawi's appointment, Senator Hafiz Hamdullah stated, "If we can have Mufti Qavi in the Ruet-e-Hilal Committee, I think we can have Qandeel Baloch in this team as well."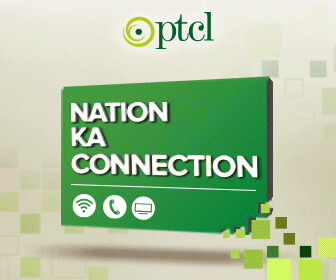 After several stripping antics, bold statements and controversies, the latest sensation of Pakistan – Qandeel Baloch has pulled another media stunt recently when pictures of her with Mufti Abdul Qawi went viral on social media. The Lahore based model along with Mufti Abdul Qavi appeared in an exclusive telephonic interview with Mubashir Lucman on Khara Sach last night, 21st June 2016.
Social media went abuzz on June 20th, when the media sensation Qandeel Baloch posted selfies with a maulana, Mufti Abdul Qawi on her facebook page, dressed rather inappropriately.
The series of selfies where the two are playfully posing while Qandeel wears Mufti Sahab's cap has stirred a social media storm once again.
https://www.instagram.com/p/BG4qb9oCQ4z/
[fb_embed_post href="https://www.facebook.com/OfficialQandeelBaloch/posts/867641820047238/" width="550″/]
Several news channels covered the latest attention seeking stunt! Mufti Abdul Qawi, a renowned religious scholar claimed that Qandeel expressed a desire to meet up with him in Karachi. "She wanted to have a meeting in order to get rid of a magic spell. She put my hat on her head, and took a selfie while I was busy on the phone," he said
Watch video below:
"She asked me to arrange her meeting with Imran Khan as she wants to discuss the treatment meted out to her by some people during PTI rallies.Since I am the head of PTI's religious wing, I agreed that I would talk to Imran Khan," Mufti continued.
Qandeel on the other hand, showed a rather different picture:
"Why would I ask for a meeting with him…in fact, he had told me during a TV program that he would like to lay his eyes on my face before witnessing the moon of Ramazan," stated Qandeel on Mubashir Lucman's show.
"He told me, forget about Imran Khan as he is 65 and too old for me… he said I am 50 years old and an age gap of 25 years between us is not a big deal." Qandeel also claimed that Mufti Abdul Qawi is hopelessly in love with her and made a pass at her behind camera, which cannot be revealed on social media.
She claimed that the Mufti called her to his hotel room in Regent Plaza all alone for Iftaar; Mufti, on the other hand kept clarifying himself on the show.
He said that Qandeel was like his daughter, he was only praying for her and guiding her towards the right path. 
Mufti Sahab has made headlines before and has been involved in rather other controversies too! He had developed fondness for the Pakistani actress Veena Malik after she returned from Big Boss.
However, the Mufti now claims to be one of the biggest reasons behind Veena's religious transformation.
---
The Lahore-based model/actress will be seen on mainstream media in an exclusive interview with Mubashir Lucman in Khara Sach.
The interview will be shown on Friday, 25th March at 10:02 pm. Watch the trailer here:
The attention seeking model who made International headlines after openly daring to strip if Pakistan wins against India uploaded a 20-second strip tease trailer that went viral on the Internet. Soon after, people started reporting her official page for smearing Pakistan's name in global media.
Not much is known about Qandeel Baloch as the actress is rarely seen on television. She had a loyal following of haters and fans alike, who were kept amused by her antics and the sexual nature of her videos.
Stay tuned to Brandsynario for more.