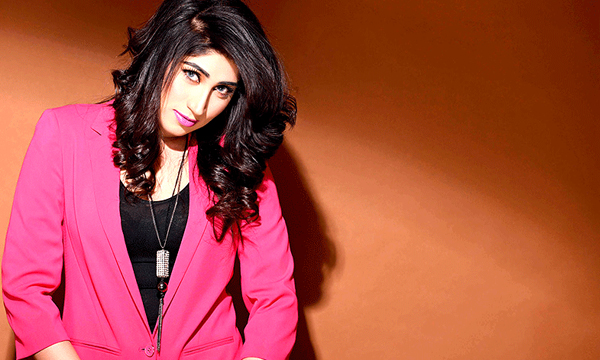 The social media sensation, Qandeel Baloch has been laid to rest in her ancestral village Shah Saddardin in Dera Ghazi Khan District on Sunday. The model was killed by her brother, Waseem at her residence in Multan on Saturday morning in the name of honor killing.
This Just In: Qandeel's mother has blamed Mufti Qawi for Qandeel Baloch's murder- she says that her brother Waseem murdered Qandeel because Mufti Qawi had asked him to.
Is That confirm mufti qavu involved in murder of qandeel b aloch #QandeelBaloch pic.twitter.com/ZE1aK4weAJ

— نواز شریف (@NaveedNeedei) July 18, 2016
A large crowd of people gathered to attend the funeral prayers, headed by Qari Muhammad Musa. Women relatives of Qandeel Baloch attended the funeral and applied henna on her hands and feet. According to sources, her mother kept kissing her hands- the funeral was attended by her two married sisters and brothers.
Qandeel Baloch's father, Mohammad Azeem told the media that he will pursue against his son Waseem. "She was my son, not a daughter. I have lost my son. She supported all of us, including my son who killed her," he said. Her brothers resented Qandeel for her achievements even though she was the sole supporter of the family.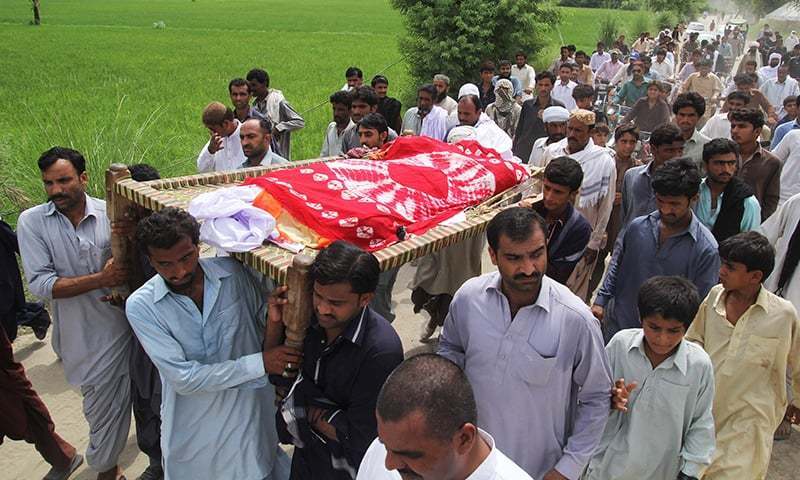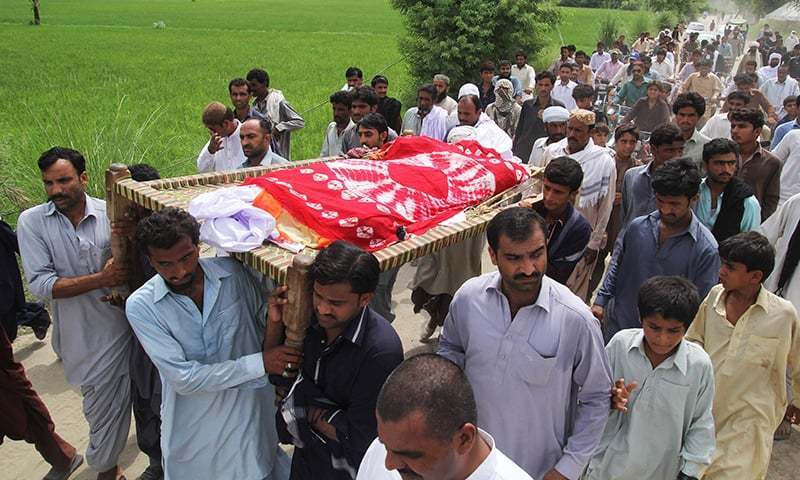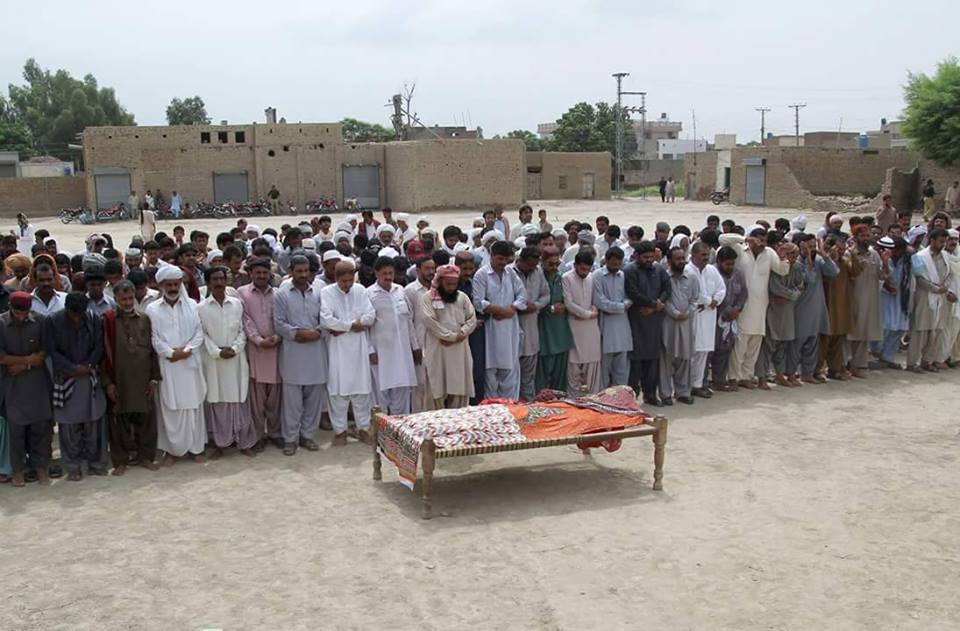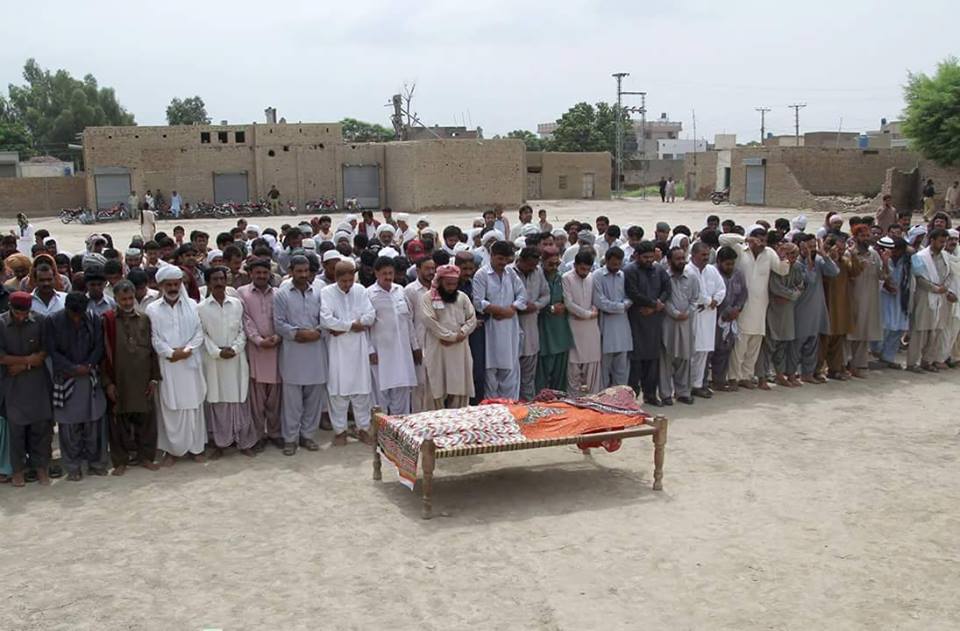 Qandeel Baloch Murdered by Brother in Multan: Pakistan Reacts to her Shocking Death
Meanwhile, the murderer Waseem was caught by the police and has even confessed taking his sister's life in the name of honor.
"I am not embarrassed at all over what I did. Whatever was the case, it was completely intolerable," he said while confessing his crime.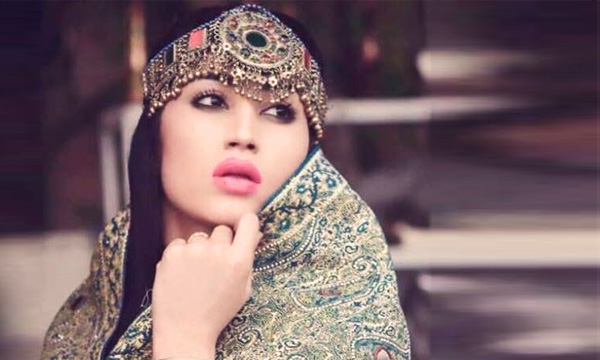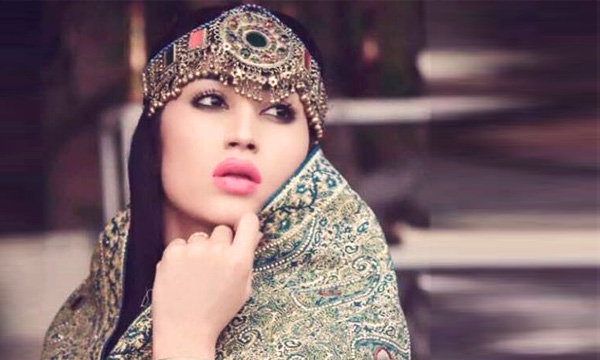 Her sudden death has gained worldwide attention and the global fraternity came together to condemn honor killing. Popular celebrities took to social media to express their shock over the gruesome killing of the controversial celebrity.
Read what they had to say here.
#QandeelBaloch Your murder will not be ignored. Your voice not silenced. Your life and your beautiful mind, courage & freedom not in vain.

— Jamie Lee Curtis (@jamieleecurtis) July 16, 2016
There is no honour in killing in the name of honour. Prime Minister Nawaz Sharif

— Maryam Nawaz Sharif (@MaryamNSharif) July 16, 2016
Standing up for Qandeel is like standing at chowk naked getting bombed by moral brigade with Religious Verses slapped on my face every 2 min

— jami (@Lollywood007) July 17, 2016
If women started killing us to protect their honour, a lot of us would be dead!

— Ali Zafar (@AliZafarsays) July 16, 2016
#QandeelBaloch killed in an #honorkilling– how many women have to die before we pass the Anti Honor Killing Bill?

— Sharmeen Obaid (@sharmeenochinoy) July 16, 2016
What makes a man murder like this in cold blood? Openly? The guarantee of impunity!!! Ab ma/baap maaf ker dein ge. Aur bus! #QandeelBaloch

— Meesha Shafi (@itsmeeshashafi) July 16, 2016
Spoke to Qandeel Balouch last night! she was so sweet and excited and ALIVE! This is horrible.When does this stop!

— Frieha Altaf (@FriehaAltaf) July 16, 2016
"Masculinity so fragile, a woman only needs to breathe to hurt it."
Powerful graphic for slain #QandeelBaloch pic.twitter.com/knzXW84GNI

— Raza Ahmad Rumi (@Razarumi) July 17, 2016
Because 116 characters are still not enough #QandeelBaloch #RIP pic.twitter.com/j8e6ylec0z

— Quratulain Balouch (@Quratulainb) July 16, 2016
Depressing to see some women lampoon #QandeelBaloch. You fail to realize that your sexuality, too, is a threat to some imbecile somewhere.

— Mehreen Kasana (@mehreenkasana) July 16, 2016
#QandeelBaloch was a Pakistani woman and deserved the right to life. No ifs, no buts. Punjab government must hold murderer accountable.

— BilawalBhuttoZardari (@BBhuttoZardari) July 16, 2016
power,wealth & fame are surrounded by dark energies. beware of pursuing them without protection & purpose… #QandeelBaloch (RIP)

— salman ahmad (@sufisal) July 16, 2016
Sad news, #QandeelBaloch killed by her brother, Stop #HonorKilling

— Sanam Baloch (@SanamBalochfans) July 16, 2016
Poor girl was an entertainer, a lost soul and never harmed anyone but herself.There is more dishonour in killing your sister.#QandeelBaloch

— Anoushey Ashraf (@Anoushey_a) July 16, 2016
None at all! #QandeelBaloch was no role model but she deserved a better, life and death. Strongly condemn! https://t.co/Tj5J8Kev9Y

— SenatorSherryRehman (@sherryrehman) July 16, 2016
She didn't conform to the norm, outspoken& unapologetic, silenced 4 ever. Shocked & saddened at #QandeelBaloch's murder

— Sharmila faruqi (@sharmilafaruqi) July 16, 2016
As foetuses girls die at the hands of fathers, for honour they die at the hands of brothers,as wives they die for dowry #QandeelBaloch

— TheRichaChadha (@RichaChadha_) July 16, 2016
Bollywood celebrity, Rakhi Sawant was also enraged at Baloch's murder and recorded a message for Pakistan's Prime Minister, Nawaz Sharif over the issue.
#RakhiSawant has broken her silence on #QandeelBaloch & gave PakPM an advice to learn from #Indian PM #NarendraModi pic.twitter.com/YONKIkEcSH

— The Indian Visor (@theindianvisor) July 16, 2016
Even Miley Cyrus posted about the Pakistani star in her Instagram.
Next was Khloe Kardashian to raise her voice against her shocking murder.
[fb_embed_post href="https://www.facebook.com/KhloeKardashian/posts/10154363620727302/" width="550″/]
Rest in Peace Qandeel!
Stay tuned to Brandsynario for more updates.