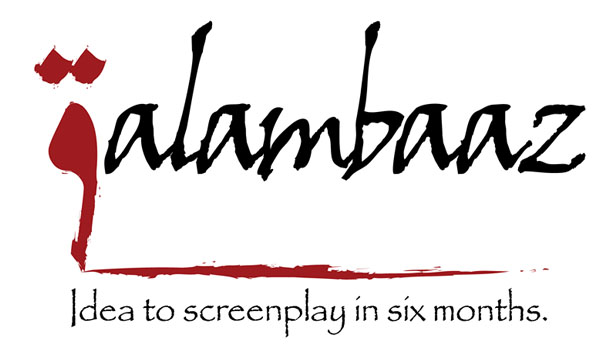 Pakistan's first professional development program for screenplay writing Qalambaaz is all set for its nationwide launch on Monday, Aug 24, 2015.
The program has been produced by Parveen Shah Productions and lead by the renowned Pakistani filmmaker Iram Parveen Bilal, force behind the films Josh & THE PHD MOVIE.
With the goal of taking an idea to screen play in the period of six months, Qalambaaz  kick started in 2014 on a small scale. The platform is spearheaded by Bilal along with 6 aspiring writers; Afia Nathaniel, Sumit Roy, Amit Kumar, Sameer Gardezi, Zak Shaikh, Musa Syeed, internationally recognized TV and film writers, to hone their screenplay & script-writing skills.
Within half a year Qalambaaz went a step further to teach writer's the art of selling their screenplays. It also got to pitch to industry stalwarts, with a "trial by fire" panel comprising of Nadeem Mandviwalla, Wajahat Rauf, Iram Parveen Bilal and Faisal Kapadia.
"Qalambaaz is something of a dream, born out of my desire as a writer to provide a platform for other writers in the wake of the revival of Pakistani cinema. I now wish to see it develop further as the platform for aspiring screenwriters across Pakistan," commented Iram Parveen Bilal. 
Talking about her experience launching Qalambaaz , Bilal said "It was extremely fulfilling to see people who were just talking about their ideas they wanted to make, just eight months ago, actually having completed scripts now and to see the growth and the visualization of a possible, yet challenging journey, to translate those scripts into awe-inspiring films."
Registrations for Qalambaaz open today from Monday, August 24, 2015. Application details will be announced on Qalambaaz's Facebook page.