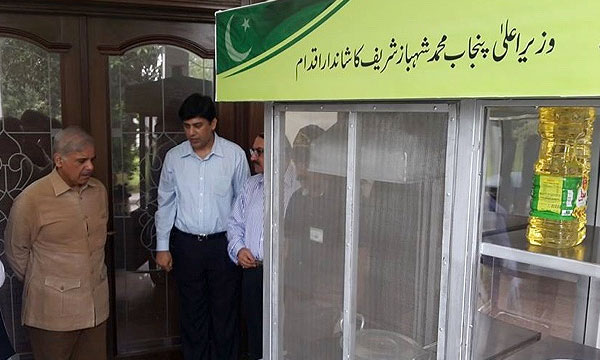 With Punjab Food Authority's campaign against unhygienic restaurants in full swing, Punjab Government has decided its next target to eliminate the unsanitary roadside food stalls.
Punjab Food Authority has sealed shut a huge number of local and high-end food restaurants in the past month or so, due to their unhygienic kitchen conditions and use of germ-infested ingredients.
Read more: Punjab Food Ban: Sales of Eateries Decline by 50 %
CM Punjab, Shahbaz Sharif, has decided to take this aggressive campaign to the next level and improve the conditions of the roadside food stalls too.
These roadside food stalls that serve the general public are not only in a very unsanitary state but the quality of ingredients used is substandard as well, resulting in consumers catching a number of diseases including jaundice and typhoid.
Read more: Punjab Food Ban: Ayesha Mumtaz, PFA Director Speaks Out
With an aim to replace the old food stalls with cleaner, new ones, Shahbaz Sharif has proposed a standardized design for all food stalls.
According to a recent post at his Facebook profile, the standard food stall, designed as a prototype for all, is a traditional steel and aluminum four wheel cart, with a number of spacious compartments to hold different food items.
[fb_embed_post href=" https://www.facebook.com/ShehbazSharif/posts/958893074149299″/]
While this particular design of a clean food stall, as seen in the picture above, looks appealing, it remains to be seen how well the food vendors use it.
Read more: Food Ban in Punjab: Lahore Restaurants Association Protests
Punjab Government has not announced any plans on how and when they plan to roll out the newly designed food stalls.