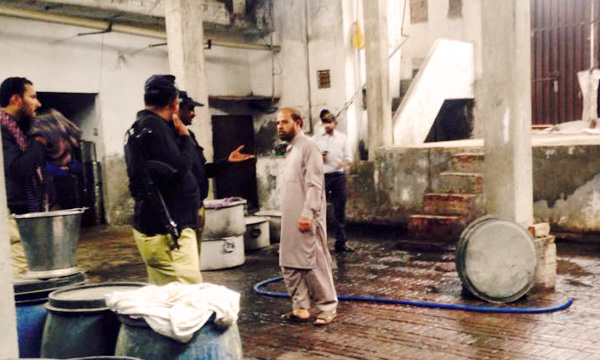 As Punjab Food Authority continues its relentless hygiene inspection campaign across the province, it has begun to face some serious resistance from restaurant owners and their staff.
After having shut down a huge number of local restaurants and famous international food chains, PFA is continuing its journey across Lahore to shut down any restaurant that fails to surpass hygiene standards.
Read More: Food Ban in Punjab: Lahore Restaurants Association Protests
On a recent hygiene inspection tour, PFA Director Ms. Ayesha Mumtaz and Food Safety Officer, Ms. Saba Nasir, along with their team members faced serious resistance at the Sheikhu Restaurant in Samanabad.
Not only did the restaurant owner and staff members did not allow them to enter the restaurant but warned them that the PFA team and officials will have to shoot them first before inspecting their food joint, as quoted by Ms. Mumtaz.
Read More: FatBurger Lahore Sealed By Punjab Food Authority!
While the police officials were accompanying the team and witnessed the angry arguments between the two parties, they seemed reluctant to take action. Only after the arrival of Deputy Superintendent of Police was the team able to enter the restaurant, only to find "pathetic" hygiene conditions.
"During the inspection, we found the conditions so pathetic; all the four freezers of the restaurant were dirty, posing a serious public health threat. Similarly, the drainage system was also improper", reported Ms. Mumtaz.
Read More: Gloria Jean's Coffees Sealed by Punjab Food Authority!