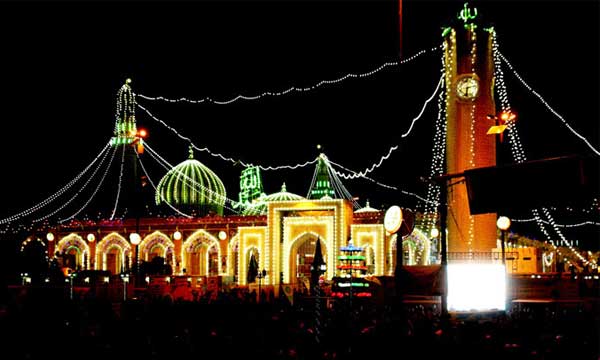 According to the official Holiday Calendar of 2015, December 24th and 25th will be marked as public holidays on the account of 12th Rabi-ul-Awal and Quaid-e-Azam's birth anniversary, respectively.
According to issued notices,  all public institutions, schools, private organizations and other organization will be closed on 24th December 2015, in respect of 12th Rabi-ul-Awal while December 25th marks 139th Quaid Day in Pakistan.
December 25th also marks the celebrations of Christmas Day 2015 for the Christian community of Pakistan. 
Devout Muslims have already started the celebration of Eid Milad un Nabi by lighting up streets and reciting Na'ats in public gatherings. Major private channels will also air their special transmission to honor the sacred day.
On the other hand, Federal Minister for Information, Broadcasting and National Heritage, Pervaiz Rashid inaugurated the exhibition to mark the birth anniversary of Quaid-e-Azam Muhammad Ali Jinnah.
The exhibition will continue from December 21-25 where a total of 63 paintings, calligraphy and sketches have been displayed by aspiring painters.
Meanwhile, a mega musical show `Melody Night' will be held today (Tuesday) at PNCA auditorium in which renowned singers Humaira Channa, Asad Abbas and Mulazim Hussain will present their melodies and entertain the audience of twin cities.