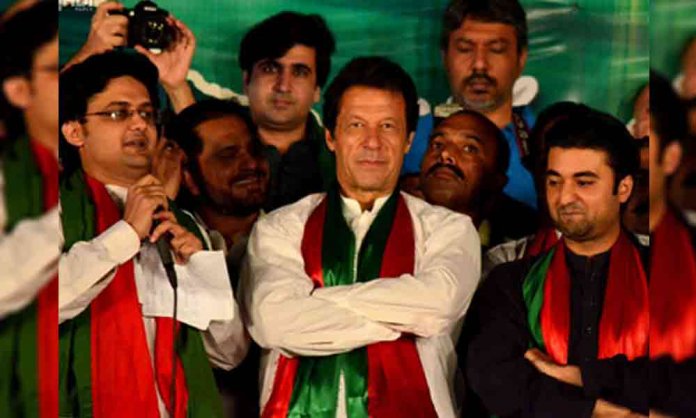 Pakistan Tehreek-e-Insaf (PTI) has completed its first 50 days in Pakistan as the new government.
This is the first time in the history of the country where a former-cricketer has been elected as Prime Minister.
Previously, the PTI government had shared their 100-day manifesto and launched a tracker where the citizens of Pakistan could keep track of what promises have been met and what remains to be done.
In a nutshell, the last 50 days for the new government and PM Imran Khan have been no less than a rollercoaster ride. PTI had its ups and downs, and there came several unwanted bumps and U-Turns in the way.
The following is a list of achievements PTI has accomplished under its governance in 'Naya Pakistan'
1. Two Planes Added in PIA fleet
2. Three new route Trains added in Railway
3. About 100 factories reopened in Faisalabad
4. 87,000 Kanal Recovered from land Mafia in Islamabad and Lahore… and elsewhere
5. 10 billion tree project Started
6. Clean & Green drive initiative started
7. 50 lac homes initiative Started
8. Increased availability of Electricity by eliminating waste in the distribution process.
9. Traffic rules implementation in Punjab
10. 1000 cinemas with Entertainment tax reduced to 12% initiative.
11. MOU on money Laundering with UK & UAE. Assets Recovery unit establish.
12. PM complaint cell established in PM House.
13. Healthcare up to Rs 5 lac under Prime Minister National Health Program.
14. Dam fund ownership taken over … funds jumped from Rs 1.8b to 4.7b.
15. Governor Houses opened for Public.
16. PM House conversion into Research University.
17. Austerity drive – saving billions in just 45 days.
18. Envelope-free govt offices. No ads given to any preferred media houses.
19. Reforms in Postal offices.
20. Radio Pakistan deficit being reduced.
21. PTV made non-governmental controlled with two members from each of the other major parties included in the board.
22. Sale of luxury and surplus cars with the PM.
23. Supported Army and ISI various initiatives against terrorism.
24. Effectively pursuing Kashmir cause.
25. Size of Official delegations reduced substantially and counting some more every passing day.
Although this is a notable achievement despite the bumps PM Khan and PTI faced, other political parties have still criticised their work.
The PTI government is completing its 50 days on Friday and people have seen a drama of U-turns, while the cabinet has come up only as a 'comedy of errors' as one minister makes a statement on one issue, while the other gives clarification on his cabinet colleague's statement

We feel the country is being run by a trainee pilot who is making the poor people of this country go through political summersaults

One minister gives one statement, while another makes a U-turn on that statement. Minister for information, who has virtually become minister for abuses and apologies, says one thing, one day, only to be contradicted by his own cabinet colleague the next day. – PPP Information Secretary Dr Nafisa Shah
On the other hand, Khan's supporters, his party, and a majority of the youth still believe and have trust in Imran Khan. They consider him a ray of hope and are willing to go through some trouble as long as the outcome in the long-run is fruitful for the country and its nationals.
What do you think about PM Khan's and PTI's achievements?
Stay tuned to Brandsynario for more news and updates.