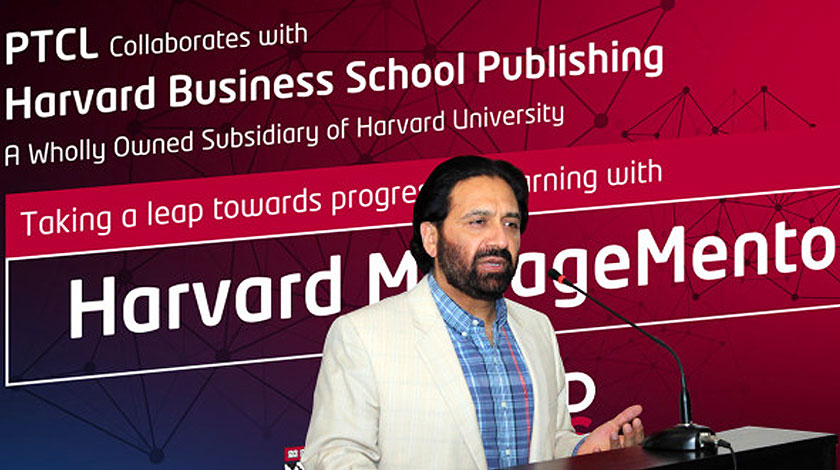 Pakistan's largest and leading Information and Communication Technology Service provider, PTCL has launched Harvard Manage Mentor (HMM) program for training of senior and future leaders in the organization.
Harvard Manage Mentor (HMM) is 44 modules based premier online learning program. It addresses business management's practical advisory and tools that are needed to make a mark in today's corporate world. This program specifically targets existing senior leadership and emerging leaders thriving within PTCL.
HMM has been introduced at PTCL in cooperation with GEM Learning which is the official local partner of Harvard Business School Publishing -a subsidiary of Harvard University.
In the recently organized launching ceremony of HMM, Mr. Syed Mazhar Hussain, CHRO PTCL, emphasized the importance of e-learning in order to achieve its desired blended learning initiatives.
He also encouraged the participants to avail this opportunity and apply for business applications.