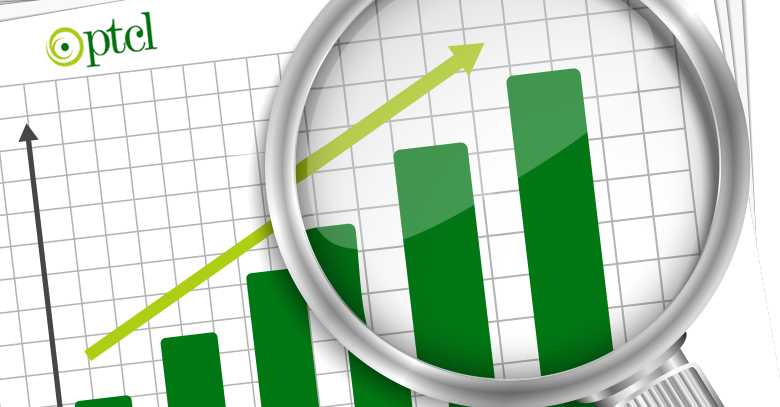 Pakistan Telecommunication Company Limited (PTCL) announced that its consolidated revenue was over Rs100 billion for the first nine months of 2013. The announcement came after their Board of Directors meeting which was held on October 22nd in Islamabad.
With a revenue growth of over 16% from last year, PTCL group's profit amounts to a total of Rs 11.3 billion, for the period ending on September 30th. This implies a Gross Profit of PKR. 35.98 billion
Walid Irshaid, the CEO of PTCL, expressed his contentment with the performance of the company, by remarking upon the event, "Our results reflect the strength of our business model and strong commitment of our team."
The company records total revenue for the first three quarters of PKR 60.7 billion, thus, showing a significant increase of 31%, with Net Profit standing at PKR 9.3 billion. Hence, the Gross Profit earned by PTCL in the first three quarters of 2013 amounts to over Rs20 billion.
PTCL continues to enlarge its market share in its two flagship offerings, Land-line and Wireless broadband, along with its specialized solutions and telecommunication consultancy. The company also plans to expand its ICT services to rural areas of the Pakistan.