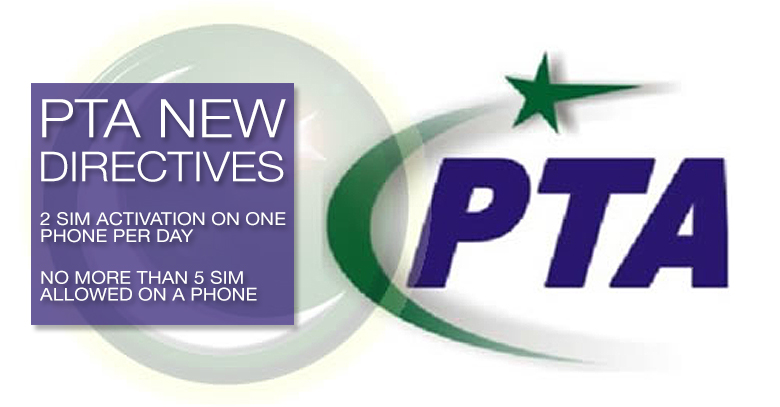 PTA (Pakistan Telecommunication Authority) has issued new directives for the salE and activation of SIMs on Dec 24th 2013 according to which:
Only 2 SIM activations will be allowed in one day from a particular mobile phone handset.
Only 5 SIMs usage will be allowed on one mobile phone handsets, affecting the re-saleable value of handsets badly.
Franchisers and Retailers have clearly been instructed to check the original CNIC of a potential customer before issuing a new SIM card to ensure the validity and authenticity of the CNIC.
Furthermore, they have been strictly told to not activate any SIM through the sales channels' mobile phone on behalf of the customer who purchase the SIM card; instead, the customers should activate their SIM card through their very own mobile phone handset.
PTA further directs franchisers to remind customers about the 2 SIM and 5 SIM activations rule before selling any new SIM to customers.
These new directives are now in force and they will be closely monitored using mobile phone handset unique code [IMEI] and SIM activation data.
PTA will ensure that these critical directives must be followed accordingly. Failure to comply will be resulting in legal action and proceedings against the offenders under relevant law.
PTA's new directives will definitely have some major impact not only on telecommunication companies but on handset manufacturers too.