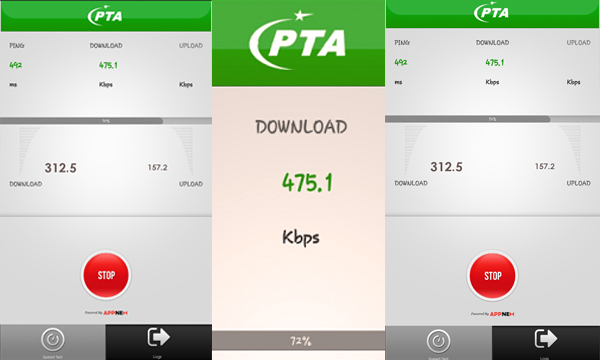 PTA now allows you to test your internet speed on your cellular network for Android & iOS Mobiles, be it 2G,3G, 4G or WiFi through the 'Speed Test Application' that has been created and launched by Pakistan Telecommunication Authority (PTA).
All details about the 'PTA Speed Test Application' has been provided below.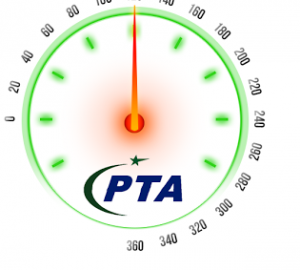 About the Speed Test App:
It has been designed to ascertain the download and upload speed on WiFi and 3G/4G.
It also provides it's users to access information about the maximum speed they can get through their internet service providers.
This app will also help the users in making sure if they are connected to the internet or not
Users can provide feedback concerning the download speed and their feedback will be shared with the network service providers
The Lat/Long can also identify the strength and weaknesses for the operators and the app developers
Network preference of each user is saved and the other operator can educate the users about differentiation among all operators.
How to use the Speed Test App:
Using Play Store, download the Speed Test App
Check to make sure your GPS has been enabled.
Open App and press Start Test Button.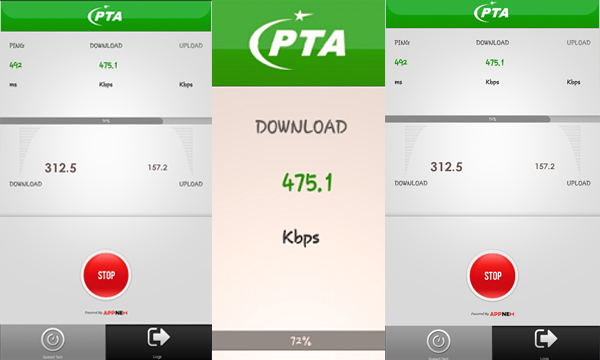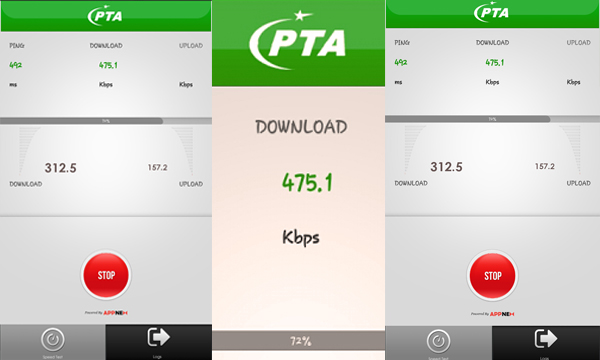 Now your internet speed test will begin
First, the  PING, Download and then Upload speeds will be calculated respectively
The calculated internet speeds for each mentioned in step 5 will be displayed in the boxes located on the upper row. (Users can also view their testing history in the Logs Tab)
The Logs Tab displays the information below:
Test Time
Speed of Download
Upload speed
PING
Latitude & Longitude
CSV file format can also contain history
Log history can also be deleted by the delete button.

Limitation of Speed Test App:
The App uses the single testing server and does not work on Ookla which runs on several local servers.
Stay tuned to Brandsynario for more updates.