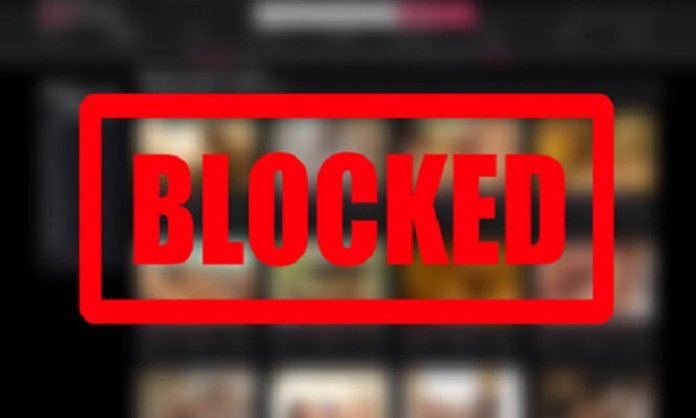 Over the weekend multiple Pakistanis took it to social media to complain about 'denied access' to various popular websites.
It was noticed that Telenor, Ufone, and Jazz users were unable to access domains including Buzzfeed, Bloomberg, Alibaba, and GSMArena on their mobile phones.
Nayatel subscribers in Islamabad faced the same.
Has #PTA blocked the #Bloomberg website in Pakistan? I can't access it, neither can friends. If they have indeed blocked it, @business you guys apparently now fall under the category of porn, blasphemy or anti-state. Take your pick.

— Daanika Kamal (@daanistan) June 1, 2019
It isn't opening for me on my Zong MBB.

Dawn reported that amongst other websites (Bloomberg and stuff) this was taken down as well for….no real reason.

Apparently the issue varies depending upon service provider.

— Qasim Ahsan (@smqasimahsan) June 3, 2019
When contacted, a customer service representative at Nayatel, a private ISP, told Dawn the reason behind it.
 "These websites have been blocked following directions from the PTA."
I too faced that issue a few days back. After an hour or so the issue was resolved. I was using Nayatel service provider.

— Aniq Zafar (@Aniqzafar) June 2, 2019
Suno Chanda Starlet Calls Out TikTok Actor for Controversial Video with Ahmed Shah!!
A Nayatel user on Twitter mentioned that the Bloomberg app was working just fine, but the website could not be accessed.
Nayatel Peeps. Is gsmarena opening on ur end? #Nayatel #islamabad #rawalpindi

— کامران منظور (@_GriMLoCk__) May 29, 2019
This confirms that the issue did not lie with the websites, but with the service providers.
Cant access… ufone or nayatel… but Bloomberg app is working fine pic.twitter.com/7ChqH5sFTF

— Zeeshan (@zeeshanagha) June 1, 2019
When reached out by Dawn, most of the mobile network industry representatives seemed oblivious to the situation. Hence, they could not respond with any useful answers when asked why their subscribers had not been able to access some of these websites for the past few days.
Upon further investigation into the matter it was reported by Dawn that, on 26th May, PTA had mistakenly directed ISPs to block access for around a week to the following websites for hosting unethical content:
bloomberg.com, a business and markets news website
buzzfeed.com, a popular media, and entertainment website
gsmarena.com, an informative website on cellphones prices, specs, and reviews
alibaba.com, an online shopping platform
Is @BuzzFeed blocked in Pakistan?!!

— FriedChicken (@NabilaShiraz) June 1, 2019
On Saturday night, June 1st, PTA denied issuing any such instructions. However, it was confirmed by Pakistan Telecommunication Company (PTCL) technical support that PTA had instructed to block access to these websites.
"The directions actually come from the Ministry of Interior, which also identifies objectionable or controversial content posted on a particular website and tells the PTA to block it,"
Later that night, Dawn reached out to the PTA to find out the reason behind the fiasco. Subsequently, PTA asked ISPs to unblock the aforementioned websites.
PTA also admitted that they had included the websites on the list of websites hosting objectionable content by mistake.
Can't believe PTA has blocked @gsmarena_com
First they jack up tariffs and taxes so we can't buy expensive phones.
Then they make sure we can't even look at them.

— Qasim Ahsan (@smqasimahsan) June 3, 2019
Many users took PTA's mistaken action seriously and expressed their disdain on Twitter.
Govt blocked access to main stream websites; buzzfeed, gsmarena, even https://t.co/lPWauKto4g citing amoral grounds. If govt decides on acceptable set of moral values; starts banning things, Pakistan already a backwater state would just enter into a new dark era! >>

— Tin Tin (@_o_0O0_o_) June 3, 2019
>> I wonder what's next? Movement restriction for women without a Mehram? Banning women to drive? Growing a mandatory beard? Religious police? Moral police? Partisan narrative? Civil disobedience in the face of injustice to be curbed with violence? Banning access to information>>

— Tin Tin (@_o_0O0_o_) June 3, 2019
Did you face issues in accessing any of these important websites, too?
Let us know in the comments!
Stay tuned to Brandsynario for more updates.