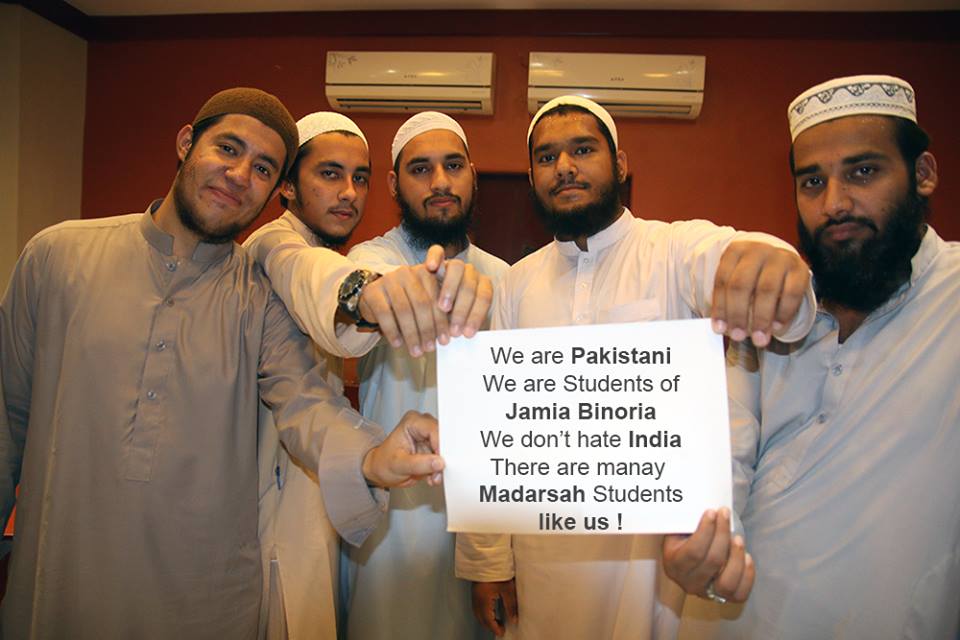 Every action has a reaction, and the actions of many Indians for the hashtag campaign #ProfileForPeace has provoked a response from Pakistan. Not just a response from anyone, but from religious scholars – namely one Mufti Muhammad Naeem – and students of seminaries.
Read More: #ProfileforPeace: Pakistanis & Indians Unite to Promote Love & Respect
Mufti Muhammad Naeem is the Chancellor of Jamia Binoria and an influential Deobandi religious scholar, who took to social media to use the #ProfileForPeace hashtag campaign and claimed "I am Pakistani and I don't hate India."
[fb_embed_post href="https://www.facebook.com/binoriamedia/videos/508020909361850//" width="550″/]
The Binoria University is a religious institute – a madarsah – based in Karachi. It comprised of 12,000 male and female students and was created in 1979 by Molana Mufti Muhammad Naeem under the guidance of his father Qari Abdul Haleem.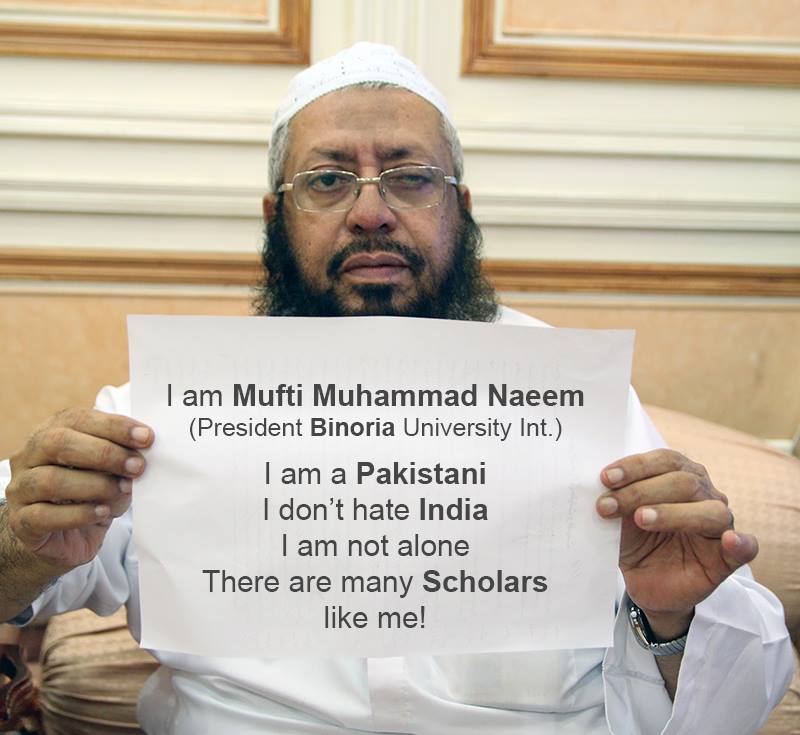 Following in the steps of their Chancellor, students of Jamia Binoria have also taken to social media to use the hashtag and campaign for peace and understanding between our nation and those living across the border.
Read More: Shiv Sena Disrupts Yet Another Pakistani Play in India
The #ProfileForPeace campaign and its creation was a result of Shiv Sena's anti-Pakistan actions in India, in the form of demonstrations against Pakistani writers, artists and sports figures in India. The acts of hatred were enough for the people of India to speak out and condemn hatred for Pakistan – a demonstration of acceptance and a stand against animosity.
The common people of India spoke out, and the hashtag campaign became very rapidly popular in social media – Indian people holding statements claiming they did not hate Pakistanis or hold any grudge against them became a symbol of peace online.
This campaign was started by one Ram Subramanian, an activist based in Mumbai, and it has served greatly to improve Indo-Pak relations among the social media-using masses, in a time where tensions on a political level are high.
The hashtag campaign has been viral on Facebook, Instagram, and Twitter, and is being used by hundreds of Pakistani and Indian users to contribute to the cause to spread peace and stand against the animosity that has existed for so long between the two countries.