Pakistani born French national, Badshah Khan along with Flesh Gordon and Tinoy Iron inaugurated Pro Wrestling Pakistan (PWP) at Serena Hotel, Islamabad on 21 August.
Masscom Solutions conducted a short press confrere providing details about the event, and the plans of the management in regards to it. The head of the company claimed that 21 professional wrestlers from around the world will be a part of the historical event.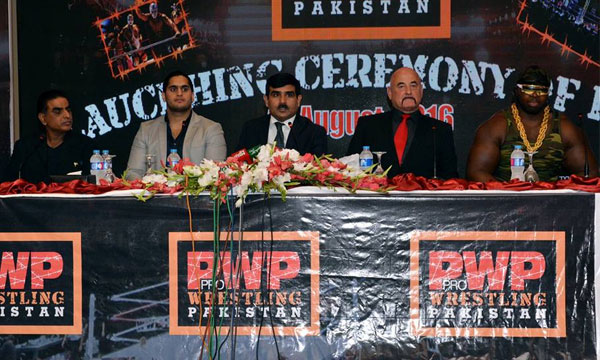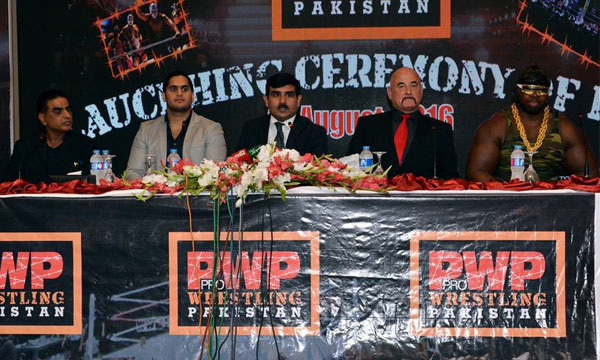 CEO Qamar Chaudry added that an NOC has been taken by the Ministry of IPC for Pro Wrestling Pakistan. It allows the event to be hosted in 5 major cities, including Karachi, Islamabad, Lahore, Faisalabad, and Gujranwala.
He added, "The first event would be held on November 28 at Liaqat Gymnasium, Pakistan Sports Complex and we are expecting around 50,000 spectators to present on the occasion, while we would also conduct events at Gujranwala, Faisalabad, Lahore and in the end at Karachi again."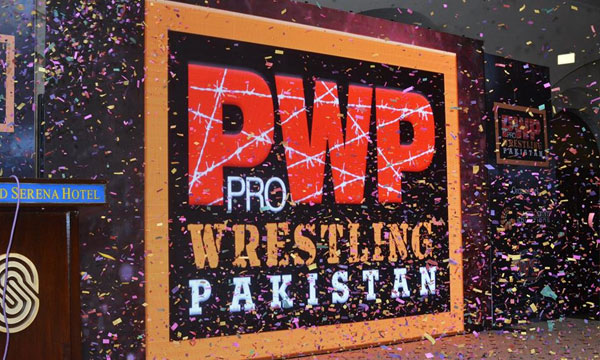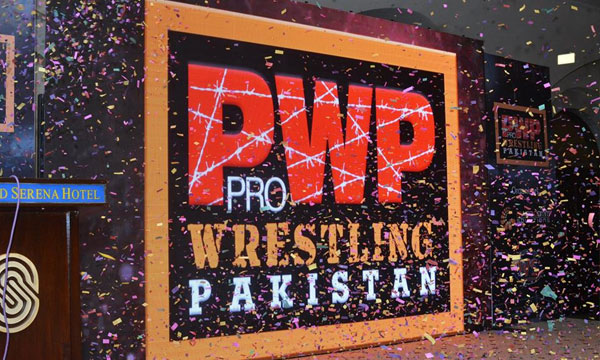 According to him, wrestlers will not only earn in millions, but the international sport will once again be revived in Pakistan. A major platform like PWP will be a mega event neighboring country India could not organize as of yet.
When asked about managing the funds to bring international pro wrestlers to Pakistan, Chaudry answered that many companies are making heavy investments in this project from different corporate sectors.
Badshah Pehalwan Khan has also requested 10% of the tickets to be handed out for free to those who are not privileged to purchase the event's tickets.
Although no specific price-tag was set for the Pro Wrestling Pakistan entry ticket, the CEO has said they will not keep a hefty amount like Rs.2,500 or Rs.3,000 like others.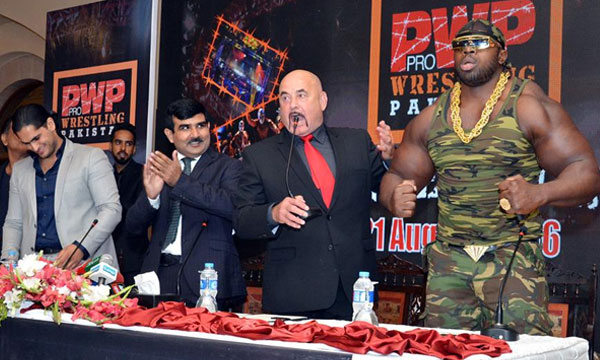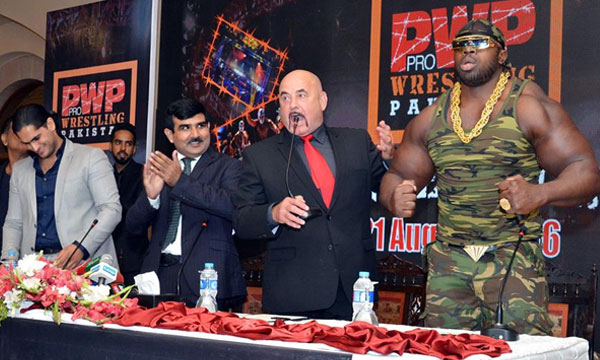 Flesh Gordon expressed his gratitude towards the citizens of Pakistan saying that they are sport-loving people and he was not expecting a over-whelming response upon arrival. However the last 3 days changed his thoughts about the people and country overall.
He said, "I am not afraid about security concerns as security issues are almost everywhere. We also face similar situation in France, we have made up our mind to come and show Pakistanis our art."
"I am sure people of Pakistan will enjoy the grand wrestling event and we are already looking forward to come again and again. After conducting events in major cities, we would also try to conduct event in KP as well. We are in fact ready to conduct event in Tribal areas if provided with security clearance."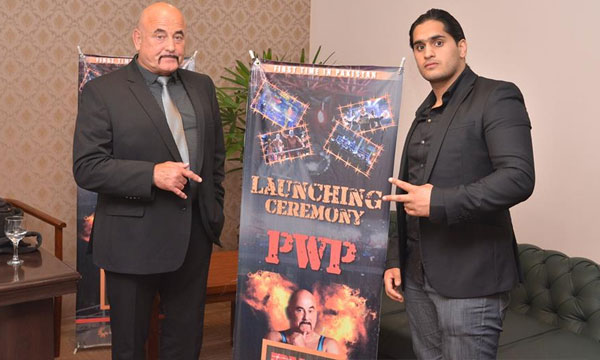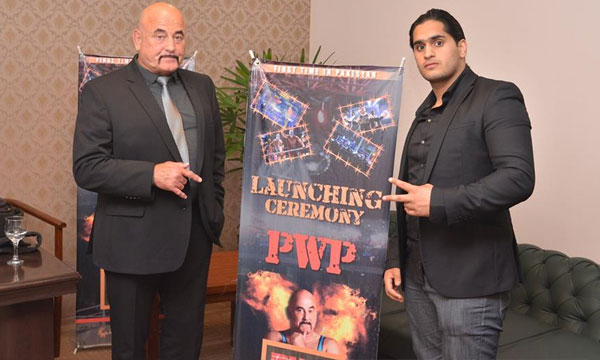 10 Amazing Facts about Shahid Afridi You Probably Didn't Know
Khan also told the present individuals that he had a wish over the last 2-3 years to be able to conduct Pro Wrestling Pakistan in the country, which is finally about to come true.
"We are bringing worlds' best professional wrestlers from those countries, who had issued travelling warnings to their common citizens, but their top professional wrestles had agreed to come to Pakistan."
"It is a huge boost and me assure you all, after 2009 Sri Lankan cricket team attack, Pakistanis were deprived of international sports, but pro-wrestling would open floodgates of international sports in Pakistan and I am sure by 2017 or 2018 international cricket would also return to Pakistan."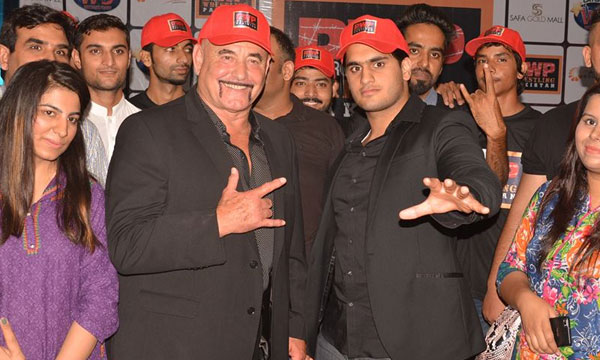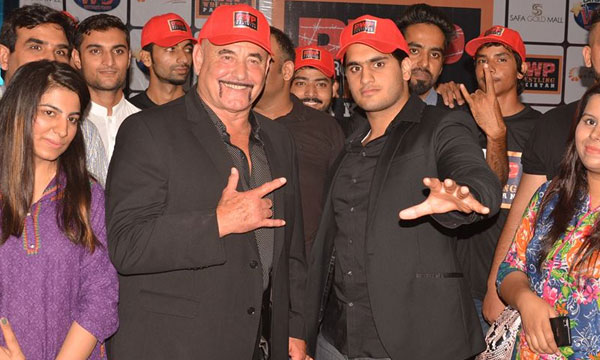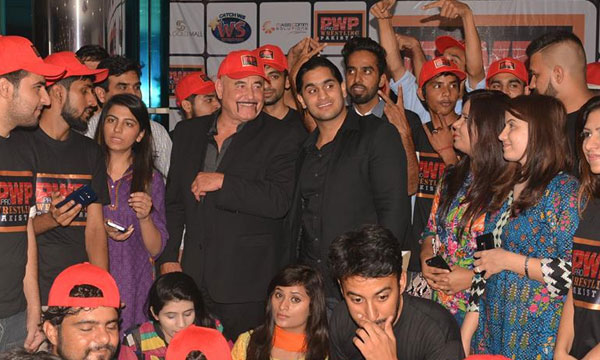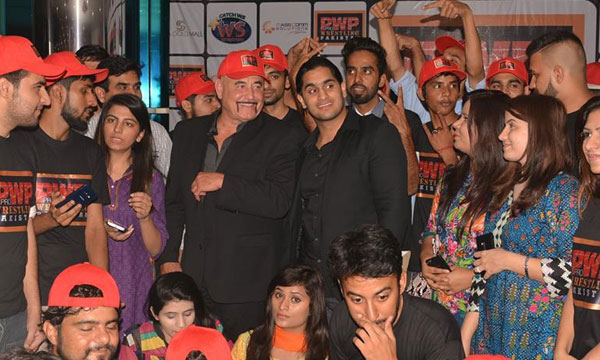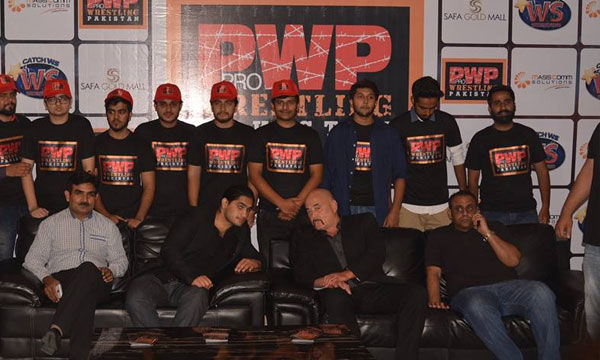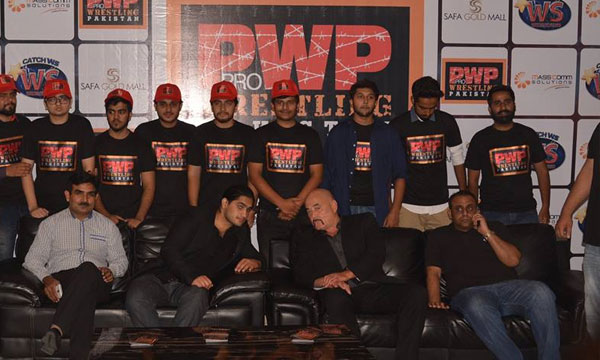 To day we officially launched the Pro Wrestling Pakistan event .Samaa TV coverage for Pro wrestling Pakistan .#PWP2016 #BaadshaKhan #ExploreMasscomm

Posted by Pro Wrestling Pakistan on Sunday, August 21, 2016
Video Courtesy: Saama.TV
Stay tuned to Brandsynario for more updates.