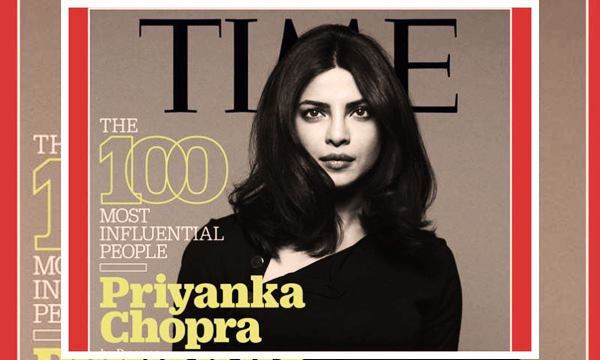 Bollywood actress Priyanka Chopra has been featured in Time Magazine's 100 most influential people's list alongside several notable personalities such as Barack Obama, Pope Francis, Leonardo DiCaprio, Tim Cook, Mark Zuckerberg and Nicki Minaj.
She has been listed under 'Artists' with Dwayne Johnson, her co-star in Baywatch, hailing her as 'a star rising higher.'
The 33-year-old also gets her own special Time's 'most influential' cover.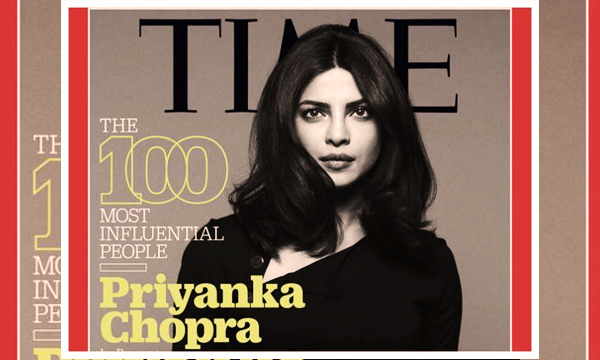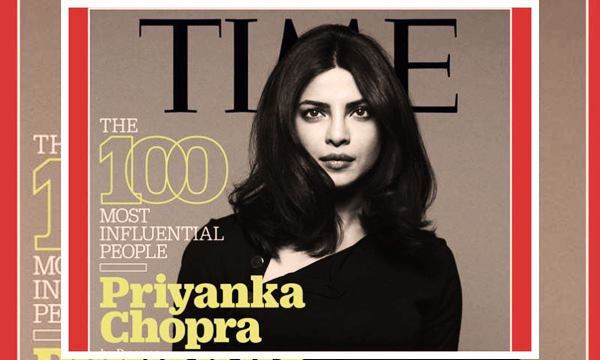 Praising the Bollywood beauty's talent, the American actor said:
"She has drive, ambition, self-respect, and she knows there's no substitute for hard work. We always quote the saying "Wear your success like a T-shirt, not like a tuxedo," and she really does—as big a star as she is, as global as she is, as beautiful as she is, there's this interesting quality of relatability."
While speaking to Time Magazine, Priyanka shared her struggle when she was doing the first few of her movies. "My scheduling wasn't working out for a movie with a very big actor. And the producer said, well, she can't work it out, it's fine, we'll just cast someone else. Or, you know what? I'll launch a new girl because girls are replaceable."
The actress added that it subconsciously hit her mind. "Now 13, 15 years later, whatever, I think that the movies that I do, I'm irreplaceable and the boys are replaceable," Priyanka told Time.
The actress went to Twitter to express her gratitude for being a part of 'The 100 Most Influential People' by Time Magazine.
What a way to start the day! #Time100's list of achievers! Humbled, overwhelmed and feeling so blessed! pic.twitter.com/oFp9pGlHLI

— PRIYANKA (@priyankachopra) April 21, 2016
On the other hand, world most renowned tennis player, Sania Mirza was also congratulated by Priyanka; she was also the part of 100 most influential people of TIME magazine to which Sania tweeted the following :
Congratulations love 😘 like I already said I am in great company.. So glad to share this with you as well.. Kissess😘 https://t.co/eA5kYa2vVG

— Sania Mirza (@MirzaSania) April 21, 2016
Actress Jennifer Aniston Named World's Most Beautiful Woman: People Magazine
Stay tuned to Brandsynario for more updates.