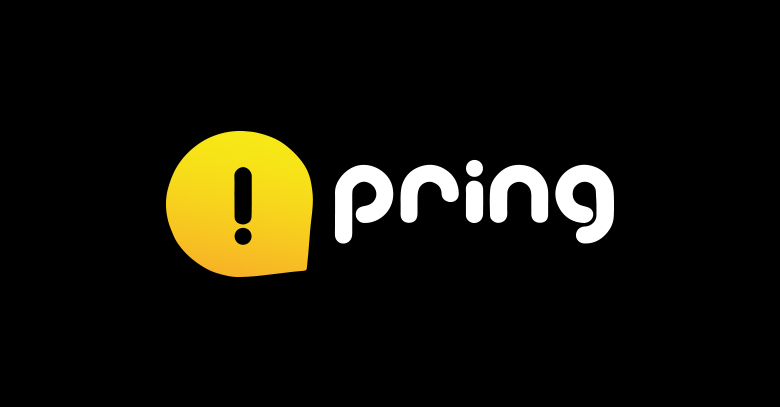 You don't draw the attention of Red Herring, a leading global magazine on technological innovations, unless you are as promising as Google, Facebook, Twitter, Skype, or eBay, to name a few.
Hence, when Pring, Pakistan's very own internet and cellular social network, was included in the magazine's list of 2012 Asia Top 100, and more recently, won the Red Herring 2012 Top 100 Global award, it was due to its innovative use of technology, entrepreneurial edge, and the difference it has made to cellular communication in a short while.
Now, there's no looking back from here.
The social media revolution is taking place differently in Pakistan than the developed world. All major social networks are accessible via the internet and there are about 20 million internet connections in the country. But comparing this number to the nearly 120 million active cellular connections shows that mobiles reign when it comes to connecting with others in Pakistan.
The mobile has been our modern companion everywhere we go for a decade now; from telling us today's weather to where that new restaurant is and how to get there.
People are using their cell phones to socialize and find out what's going on around them, besides just taking calls.
Yet, the benefits of this innovation still cannot be utilized by those 95% Pakistanis who are not smartphone users; and this is precisely the gap that Pring is working to bridge.
"You should be able to socialize, access information and services on any device, anywhere" says Nash, the founder of Pring.
"Whether you have a smartphone or basic cellular devices that can only take calls and send SMS, it's important that you stay connected to information and services."
The social network works on SMS, the internet, as well as smartphones. This opens up 120 million mobile users to social and business opportunities that were out of reach before.
Circles of friends can talk to each other collectively. People from big cities, small cities and rural areas alike, are able to create and join communities of shared interests or a cause.
Millions of conversations are happening on Pring. News, sports, books, religion, celebrities, you name the topic and chances are a debate is taking place right now.
Instead of waiting to log on to the internet and accessing a social network to see what your friends and family are up to, Pring lets you connect and communicate with them anytime, anywhere. Currently, more than 4.5 million users are already experiencing this.
The best part is that texting had always existed for mobile users; its 'mainstream' and we're all pretty used to it. What Pring has done is open a gateway for mobile users to connect to a bigger world through a secure platform.
To become a part of Pring, all you have to do is log on to www.pringit.com and sign up by entering your email address and your mobile phone number. You can also join by sending an SMS from your cell phone to 9900.
You can invite friends by entering their mobile phone numbers or search for communities, celebrities, or brands and choose whoever you'd like to follow. Pring's Public Feed is a live feed with the most recent updates by public communities or businesses.
You will get regular updates from the people who you are following and can opt out at any time. A status update can be made from your mobile or from your Pring account on the web and it will go to everyone who is following you.
Courtesy – Synergyzer
Found this article interesting? Stay posted for 'Pring – The Everyman's Social Network- II'