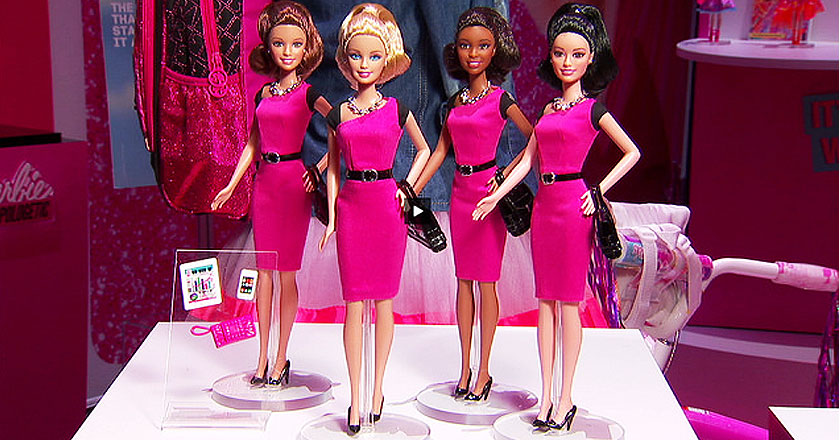 By Ghazala Sulaiman
150 fantasy professions in 55 years apparently turned out to be quite dull for the world's beloved doll "Barbie", for now she is bidding farewel l to all sorts of careers and finally stepping into the entrepreneurial world.
Mattel's Career of the year Doll, "Entrepreneur Barbie" comes complete with her own tablet, a smart phone, a chic briefcase, has a LinkedIn profile and even a Billboard at Times Square with the message, "If you can dream it, you can be it".
"Entering the entrepreneurial world, this independent professional is ready for the next big pitch," says Mattel description for the toy. A team of eight, real life, powerful, female leaders dubbed as
A team of eight, real life, powerful, female leaders dubbed as "Barbie's Chief Inspiration Officers-CIOs" have partnered with Mattel for promoting the launch of the new Barbie. The CIOs will also provide career tips on Barbie's website and twitter account as a part of the digital campaign.
"Female entrepreneurs are changing the world, surpassing their goals and showing girls they can be both capable and captivating," the company said in a statement
But to no one's surprise, Barbie has still not completely ditched its "princess image". The blonde beauty is clad in her signature hot-pink color, sparkly necklace, high pump heels and sleek ponytail; resembling some Legally Blonde figure rather than a professional woman in a business attire.
While Mattel hoped that Entrepreneur Barbie will encourage young girls today to pursue their dreams, critics welcomed her with scoffs and grunts, mocking the doll for being way too pink and perky for an entrepreneur. Many are even off the opinion that Barbie should be the last thing given to young girls for career inspiration.
However, this is not the first time Barbie has been subjected to snipes and criticisms. Back in February, Mattel rolled its "#unapologetic" campaign as a bold reply to an attack for its swimsuit appearance in Sports Illustrated magazine.
Now even Entrepreneur Barbie continues with the "unapologetic" campaign, trying hard to silence its much pushy haters.
"Barbie is always asked to apologize for what she looks like," said Michelle Chidoni, a Mattel spokeswoman,"And the message there is to be unapologetic."
Do you think that Mattel's much unrealistic Entrepreneur Barbie is fit to be the ideal role model for children today? Share your views in the comments below.