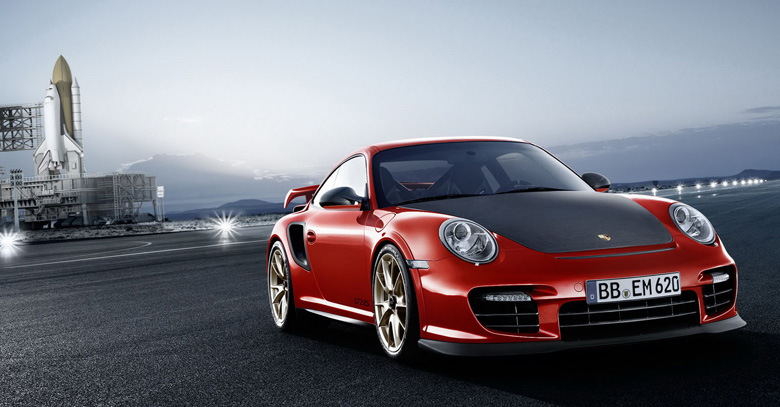 By Saira Hussain
Porsche unveiled the hybrid machine for Le Mans Prototype race for the year 2014. Porsche intends to make a breakthrough win, which would be its first since 1998. This prototype is ready ahead of schedule. This means Porsche has more time to test the prototype before the 24 Hours of Le Mans of 2014. The 2014 regulations focus on efficiency, which gives the drivers and the engineers some new challenges to work on.
Driver Timo Bernhard, who won the 2010 Le Mans with Audi, had the honor of driving the Porsche LMP1 Hybrid prototype during the rollout on the German manufacturer's Weissach test track at the Porsche Research Facility. Porsche hasn't yet revealed a name or model number. They have only stated that the hybrid runs on petrol. Porsche intends to hit the track with the prototype in July.
There are 3 classes of Le Mans Prototypes, each differing on the basis of regulations; LMP1, LMP2, and LMPC. Porsche is participating in the LMP1 class. Porsche has built this car for its return to the top level sports car competition.
24 hours of Le Mans is an endurance car racing competition which has been held annually since 1923 in France. Endurance of both the car and drivers is tested. The race participants have to balance speed and efficiency for 24 hours in such a way that the cars do not suffer any mechanical damage while maintaining the consumables like fuel, tires and braking mechanism.  Drivers have to perform stints of 2 hours before they can stop at a pit to switch with a relief driver. Drivers grab a bite before they are required to perform another stint. Organizing Le Mans in June means summers are at peak to test the drivers' endurance as well.