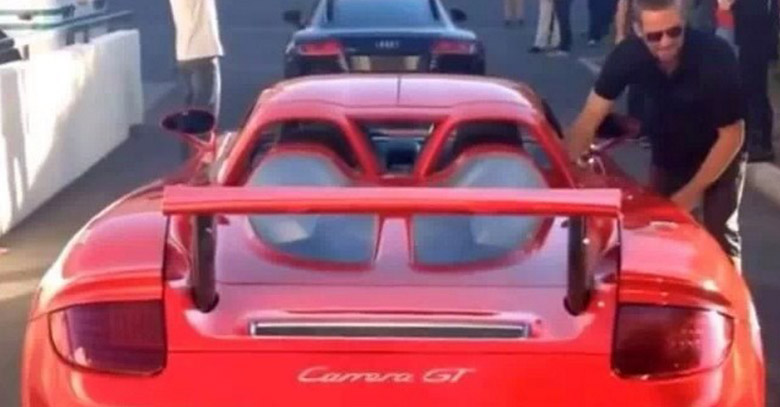 It has almost been a decade since Porsche first launched the Carrera GT, the beast as some call it. There are only 1300 Porsche Carrera GT's ever made in the world, one of them was involved in the devastating accident that took Paul Walker away from the world.
From the moment one climbs into one of the Carrera GTs it becomes pretty apparent as to  why it's called the blackbird of roads. The inside of a Carrera GT is a cockpit trimmed with 'carbonfibre', the advanced automobile ingenuity from which the F1 cars are built from.
Carrera GT is two-door sports car, exceptionally wide, easy to drive, comes only with manual transmission and has a top speed of 335 km/hour with as much as 660 horse power.
Let's look at this Exhilarating Porsche and why it's not a car to mess with.
 "It's like flying on the road, and it is terrifying", says the CNN correspondent.
Reports are filling in the details of Paul Walker and Roger Rodas accident on November 30th 2013 while some through the CCTV footage of the accident that claim that the vehicle had a full one minute before it erupted in flames, others claiming that it was the booze that caused the mishap meanwhile the Cultish Baptist Church even claiming the notion that Paul Walker Died Because God Was Mad at Him.
The autopsy on the remains of Roger Rodas was carried out on Tuesday, but it is yet to be revealed to the public due to 'legal paradigms'. But one thing can be said with absolute certainty; the Carrera GT is a savagery that is hard to explain.
Truth be told, a car like Carrera GT that offers this extreme level of performance, has to be treated with a corresponding level of care and respect otherwise you know what they say, "The Speed that Thrills, is Also The Speed That Kills".