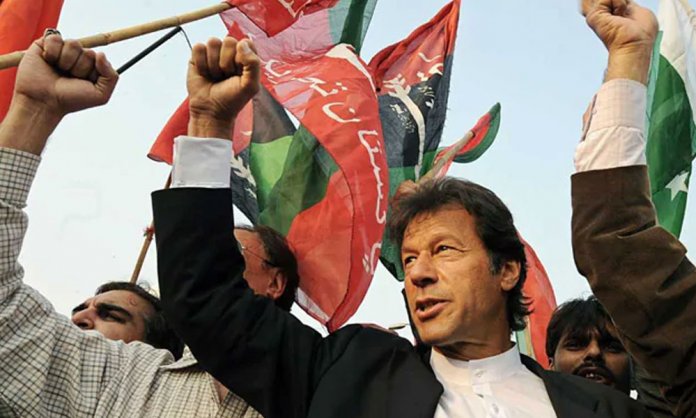 A recent survey by Gallup & Gilani Pakistan, a social research lab, shows that around 57% of Pakistanis are satisfied with Prime Minister Imran Khan's performance as an individual.
PM Khan has finished his first nine months in power, and people's opinion of him seems to have improved, according to Gallup. Previously, the satisfaction percentage was at 51% in January 2019.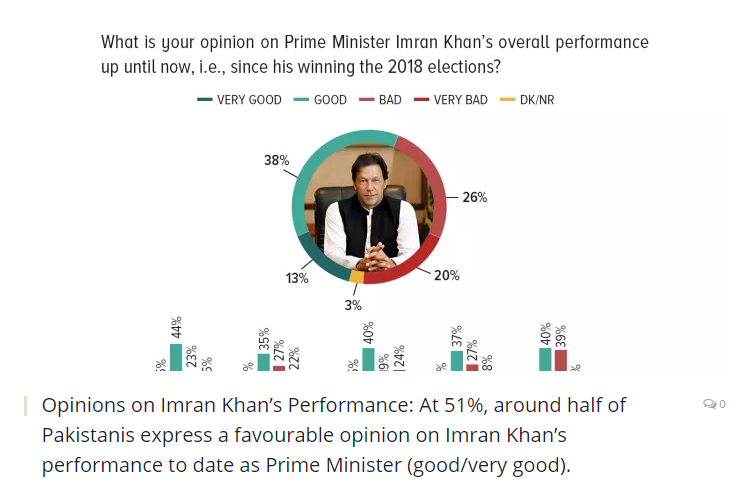 The exact question asked was "What is your opinion on Prime Minister Imran Khan's overall performance up until now, i.e., since his winning the 2018 elections?"
Naya Pakistan Housing Scheme Launch: Imran Khan Gives Inspirational Reply to Haters
However, according to the survey results, 51% of people thought Khan's performance in the economic sector of Pakistan was weaker than that of PML-N's Nawaz Sharif.
Pessimism appears to draw in as most Pakistanis believe economic conditions will deteriorate (56%). Only 1 in 3 Pakistanis are hopeful that economic conditions will improve.

— Gallup Pakistan (@GallupPak) May 16, 2019
The survey also sheds light on some interesting demographics. The Urban respondents seem noticeably more positive about the PM.
On the other hand, the rural population does not seem too inclined towards the current government.
A few days ago, people were also seen conducting polls of their own on Twitter.
Your feelings about @ImranKhanPTI's government performance? (Economy, Reforms)

— bilal. (@AisayKaisay) May 10, 2019
Moreover, Khan seems to have gained significantly more approval among millennials as compared to people from the middle-age group and above.
#NawazSharif and #ShahbazSharif are also close contenders in terms of popularity rating to #ImranKhan with 55% and 50% approval rating.

— Gallup Pakistan (@GallupPak) May 16, 2019
Aaj Shahzeb Khanzada ke Saath covered the survey report in detail on Geo TV. Watch it here:
Detailed coverage of Gallup Pakistan Public Opinion report on Federal Government and Politics done in the first segment of @GeoASKKS

Watch here: https://t.co/ozUZkrXCm1

— Gallup Pakistan (@GallupPak) May 16, 2019
It is to be noted that the survey results tell more about Imran Khan as an individual than Imran Khan as the current political leader.
#ImranKhan's own charisma and popularity rating strong. It appears that most Pakistanis draw a line between PTI government's performance and liking and support for Imran Khan. Imran Khan is still the most popular leader in the country at 57%.

— Gallup Pakistan (@GallupPak) May 16, 2019
How do you feel about Imran Khan's performance up till now? Let us know in the comments below!
Stay tuned to Brandsynario for more updates.