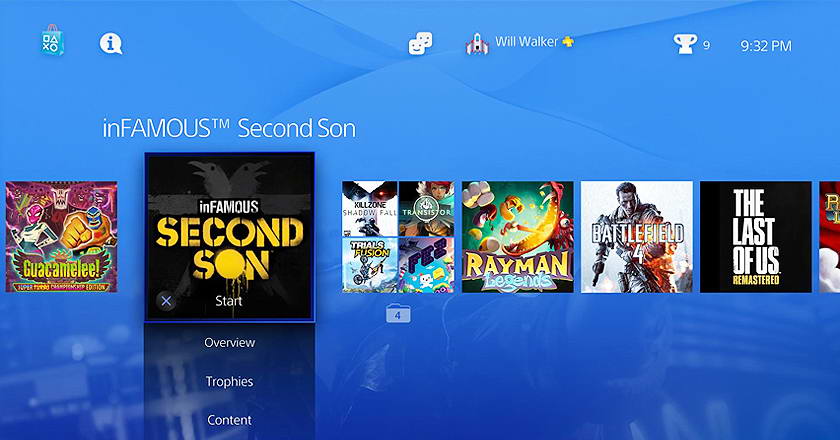 Sony PlayStation™ Now, the ultimate game streaming service, will soon be available on Samsung Smart TVs.This means that PS3 fans, in USA and Canada, would now be able to play their favorite games on TV, without the need for gaming consoles and downloads.
The Samsung Smart TV will give players access to over 200 PS3 games, streamed directly from the cloud, through the Samsung Smart Hub app. The app will support all the regular functionalities of the games including earning in-game trophies, saving your progress on the cloud and playing with other online friends. All you will need is theDUALSHOCK®4, the renowned wireless controller.
Currently, the video game streaming service, PlayStation™ Now, is available on all Playstation devices and Sony's own Bravia TVs. The new partnership with Samsung will allow those who do not own the PS consoles to experience why PS is as awesome as it is known to be. While talking about this new partnership, Sony Computer Entertainment Inc.'s Executive Vice President, Masayasu Ito, said, "Since we first introduced PlayStation Now at CES 2014, our vision has been to open the world of PlayStation to the masses by offering the service on the devices they use every day. Partnering with Samsung is a key step toward realizing this vision, as we can reach a broader audience of consumers who may not own a PlayStation console to show them why gaming with PlayStation is such a unique and amazing experience."
Samsung Electronics' Vice President, Young Chan Kim, is equally delighted about the new venture, "PlayStation Now provides a new dimension to Samsung Smart TVs that consumers have been looking for – blockbuster PS3 games accessed through an intuitive interface that makes it easy to discover and play great gaming experiences. We are excited to collaborate with PlayStation to deliver even more entertainment value to our Smart TV platform."
PlayStation™ Now will be available on Samsung Smart TVs in the first half of 2015. For those wishing to try out PlayStation™ Now at Samsung Smart TVs will be able to do so at the upcoming Consumer Electronics Show 2015at Samsung booths, in January, at Las Vegas.