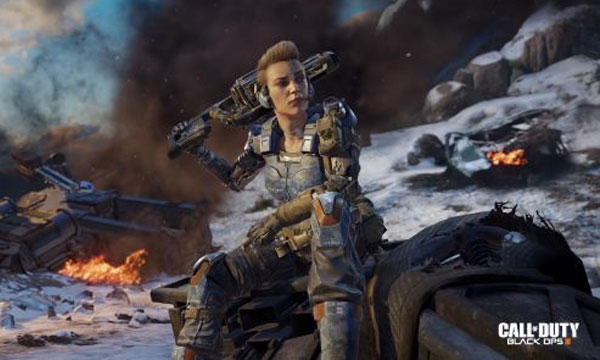 It's officially heavyweight season in terms of video game releases as next week's titles include the latest entry to an annual blockbuster franchise, "Call of Duty: Black Ops III" and rebooted street racing title "Need for Speed" with "Fallout 4" and "Rise of the Tomb Raider" just a few weeks away
Anno 2205 (WinPC)
November 3
The second Anno game set in the future, following the success of "Anno 2070 in 2011, but this time with a focus on corporate city states and the sort of high tech research that makes for more efficient living, more productive citizens, and the importance of lunar colonies.
Need for Speed (PS4 XBO WinPC)
Week of November 3
Rebooting the 21-year-old franchise of Need for Speed with a street racing concept that looks to capture the "Fast & Furious" zeitgeist and offers five distinct driving styles to experience, styled after real world icons: Porsche 911 specialist Magnus Walker, rally driver Ken Block, RWB founder Akira Nakai, the flashy Shinichi Morohoshi, and drifting crew Risky Devil.
Call of Duty Black Ops III (PS4 XBO 360 PS3 WinPC)
November 6
An adaptive campaign for up to four players that explores robotics and cyborg augmentations with customizable avatars (story mode absent from 360 and PS3 versions), multiplayer adding Specialist player characters, and Zombies mode going Film Noir with Jeff Goldbum and friends.
Hard West (Linux Mac WinPC)
November 4
Take the mythos of North America's Old West and add a hefty dose of supernatural shenanigans in a game that crosses shootouts, spells and turn-based combat. Players lead a gang of distinctive Weird West wanderers through a storyline soaked in revenge.
Fallout 4 (PS4 WinPC XBO)
November 10
Roam the irradiated wastes of a ravaged north-east USA in this version of Fallout, and see how the home of Harvard University, MIT, baseball stadium Fenway Park and many other regional landmarks have changed after emerging as a survivor sheltered in a nuclear bunker. Build settlements, flip between action and strategy-oriented combat, and retrieve valuable resources in one of the most highly anticipated releases of the year.
Rise of the Tomb Raider (XBOX)
From November 10
Continue the origin story of Lara Croft as she sets off on another daring hunt for mythical truths. Better controls, more sophisticated stealth and combat, and dynamic weather and day-night cycles are among promised improvements to 2013 franchise reboot "Tomb Raider." Exclusive to Xbox One until a PC release in early 2016 and a PlayStation 4 release in a year's time.