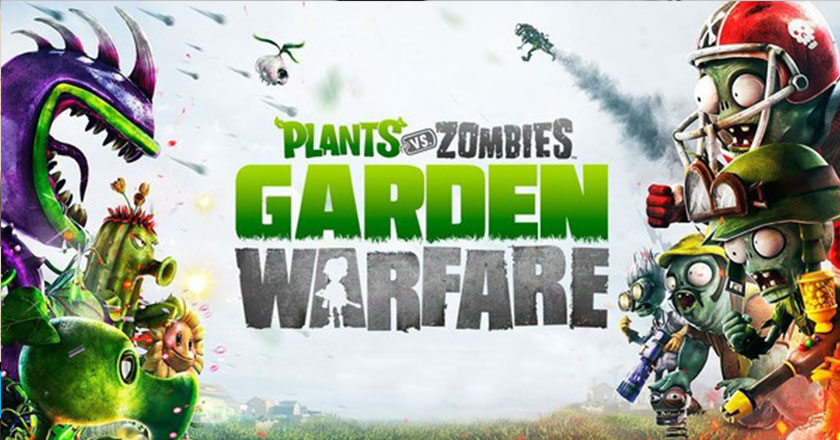 Plants vs Zombies Garden Warfare has made its way into the world of humans.
The recent trailer of the latest addition to the series of Plant vs. Zombies shows how real life shooters just got weird by replacing their actual guns with dolphins. 
The upcoming Co-op and multiplayer game, known to be releasing on 21st February on multiple gaming platforms, including PC (Windows), Xbox 360 and Xbox One has already caused a lot of hype in the market. The game offers a nice blend of online first person shooting amalgamated with a rich and humorous commentary and superb gaming experience of playing as either plants or zombies in a story mode as well as online mode.
Some of the most anticipating features of the game include complete customization, 4 player online co-op, 24 player multiplayer action and as well as Split screen co-op featuring smart glass and Kinect gameplay as well in the story (boss) mode.
Plants vs. Zombies: Garden Warfare was presented for the very first time at Electronic Entertainment Expo 2013 involving PopCap games and EA (Electronic Arts) as the major announcers.
PopCap games representative was also found to be commenting about the new addition of gaming platforms to the series of Plants vs. Zombies, saying:
"We haven't announced any plans yet for additional gaming platforms outside of the PC, but the way I typically answer that question is we want to get this game in the hands of as many people as possible."
The representative also added, "Obviously, we're exclusively first on the Xbox platforms, but I think in the coming months players will see some announcements that will please them depending on their platform of choice."
It can therefore, clearly be understood from the hints above, that Plants vs. Zombies will also soon be announced for PS3 and PS4, enabling as many users to join in on the fun as possible.