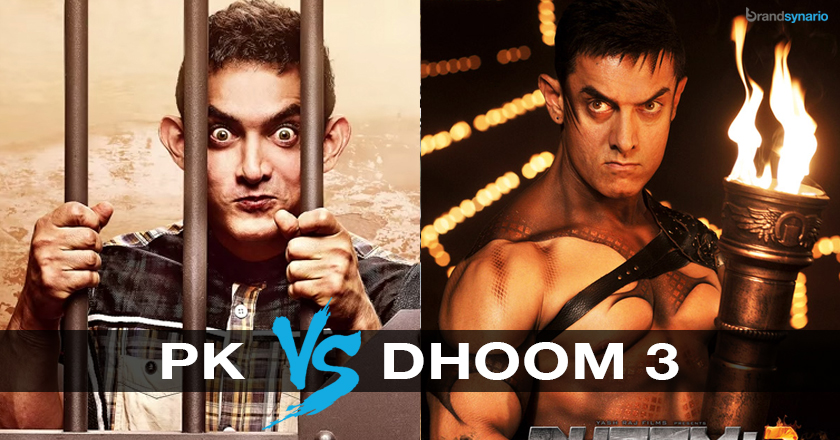 In spite of all the criticisms and appeals for ban of the movie, PK, has broken all records and earned a whooping INR 285.37 crore at the box office, within three weeks of its release. As of last Friday, PK has become the highest grosser in Bollywood and might just be able to start the 300-crore club for Bollywood.
The record for the highest Bollywood grosser was previously held by yet another Aamir Khan blockbuster, Dhoom 3. Now Dhoom 3, at INR 271.82 crores stands at the second position while Salman Khan's hit Kick, with INR 231.85 crore and Shahrukh Khan's Chennai Express, with INR 227.13 crore, stand at the third and fourth position respectively.
The perfectionist Aamir Khan, along with the renowned director, Raj Kumar Hirani, had previously taken Bollywood by storm, as a team, with 3 Idiots. Coined as the 'dream team', the actor director duo has now both of their movies in the 200 crore club. While announcing the record breaking box office collection, Raj Kumar Hirani stated, "I had never in my wildest dreams thought this film will cross these numbers. It reinforces faith that content is king. We can continue making films we believe in. The messages I get are overwhelming. People are watching the film over and over again. It's humbling".