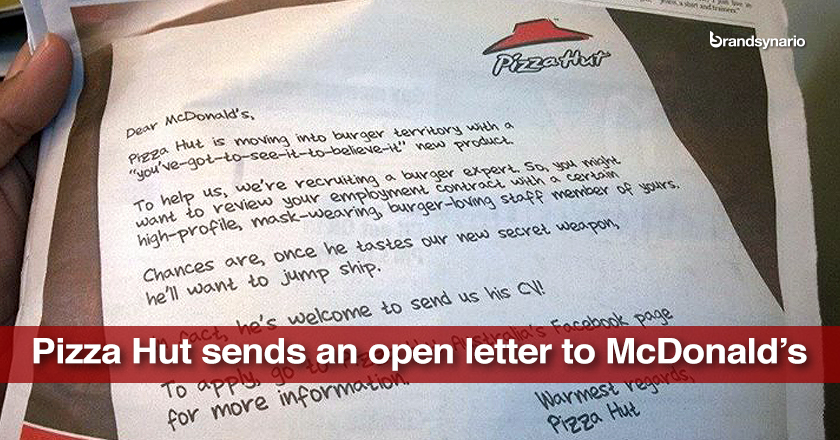 By Zulfiqar Ali Sajwani
Australians are well known for their humor and 'cheekiness', and it seems that the global brands have started adopting this flavor of their culture too.
The latest example is of Pizza Hut Australia, which has come up with a hilarious print campaign that calls for a search for a 'burger expert'. 
Not to much astonishment, the arrow has been directed to straight away the champions of burger making, Mcdonald's.
The expert pizzeria has courageously addressed a letter in the campaign to Mcdonalds, extending an offer of a Sydney-based job , which would pays $2000 for a week's work and offers all of the culinary perks you'd expect for a new product launch.
"Anyone who loves, I mean really loves, burgers and loves pizzas will be falling over themselves to apply for this a once-in-a- lifetime job.' said Pizza Hut general manager Graeme Houston.
"Not only do you get to taste and promote an unbelievable new product, you get paid for it," he added.
The ad becomes even more realistic when it informs the consumers that anyone interested in applying can head to Pizza Hut Australia's Facebook page for more information or head to Seek, MyCareer, CareerOne or The Loop.
After this indirect attack on Mcdonalds, we anxiously await for another 'Pepsi – Coke' war to emerge. After all, its nothing but competition!