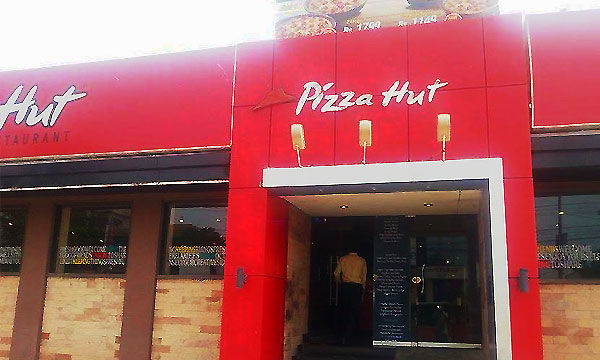 Punjab Food Authority team in Lahore sealed a number of eateries due to sub-standard food quality, unhygienic kitchens, and expired food items.
A Pizza Hut chain in MM Alam Road was sealed for serving unhygienic tomato ketchup to its customers and for storing raw meat and ice cream in the same freezer. Fine Fast Food in Liberty market was sealed for using expired products in preparing meals, for serving sub-standard tomato ketchup to its customers and for poor hygiene in the cooking area. The PFA had to seek assistance from the police when the restaurant management put up resistance to its sealing.
Read More: Unofficial PFA Website Shows All Punjab's Banned Restaurants
Palillos restaurant was fined for storing leftovers and destroying it and also for using products with no expiry dates mentioned. Al-Fazal Restaurant, Malik Javed Hotel, Shahi Murgh Chanay and Ghani Gee Restaurant on Abbot Road were sealed over poor hygiene. Ghani Jee Restaurant was sealed because dead rats were spotted in the food storage area. The PFA team also imposed a heavy fine on Tuba Restaurant for poor cleanliness.
Read Also: Punjab Govt's Next Project: Hygienic Roadside Food Stalls
Apart from that, Maula Baksh Pan Shop, Arshad Pakoray Somasay, Irfan Naan shop in Samnabad town, Kashmir bakers and Khalif bakers in Ravi town, Bilal Juice corner and Rafique sweets and bakers in Shalimar town, were all sealed for either posing health hazards, on failure to produce medical certificates of their employees or because of storing expired products.
Star Sweets and Al-Fazal Milk Products and Cuisine in Nishtar Town were fined for poor cleanliness arrangements.