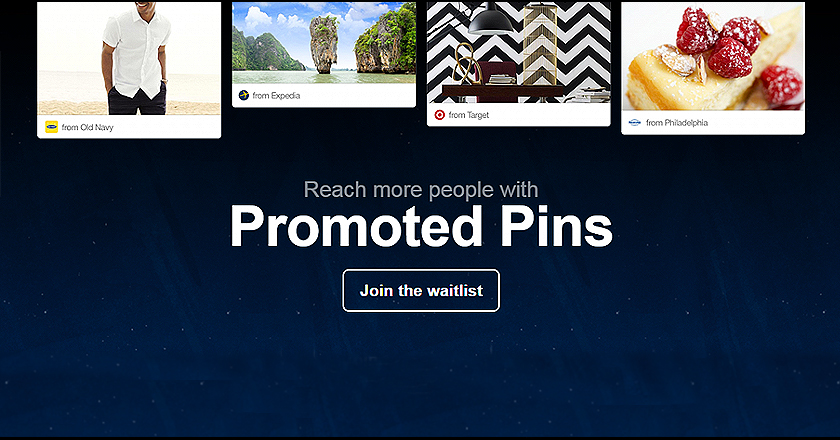 Pinterest has decided that since January 1, 2015, it will start selling ads to marketers. This signifies a big change for the widely popular social-media website and it will set Pinterest in direct competition with the main industry players such as Facebook, Twitter and Instagram.
For those who still don't know, Pinterest has users who are able to save pictures of inspirational content, infographics, sceneries, travelling inspiration and other interests by pinning them to different boards in their Profiles.
Earlier In June 2014, Pinterest launched a "Promoted Pins" program in which advertiser's sponsored images were promoted in the search feeds and category feeds of users. These advertisers included selected retailers and certain brands. They were also labeled with text which indicated that they were ads. This was a tester phase and kept at small-scale deliberately for research and so that feedback could be gathered.
By the end of this year, Pinterest has decided to monetize its user base which constitutes of tens of millions of people. Through the earlier program they learned that promoted pins performed well and sometimes better than general pins. Also that it was useful and successful for brands no matter which category they belonged to such as financial services, food products or automobiles. This program will be available to all advertisers and the Promoted Pins will appear in category searches and users' newsfeed and they will also be targeted on basis of location, language, devices and gender.
According to Joanne Bradford, Pinterest's head for partnerships and building business, the website is about what users want to do, what they want to buy and where they want to go.
That is where advertising becomes involved. For instance a promoted Pin from Kraft foods, one of their brand sponsors, will turn up in images for recipes and for anyone who is looking for grocery shopping.
According to Joanne Bradford, "Advertisers tell us Pinterest is the only place where their brand feels truly welcome".
Currently, the website is focusing on advertising from big brands based in the U.S. However eventually, they aim to make efforts for creating more highly-targeted promotional pins for small and medium-sized businesses as well.