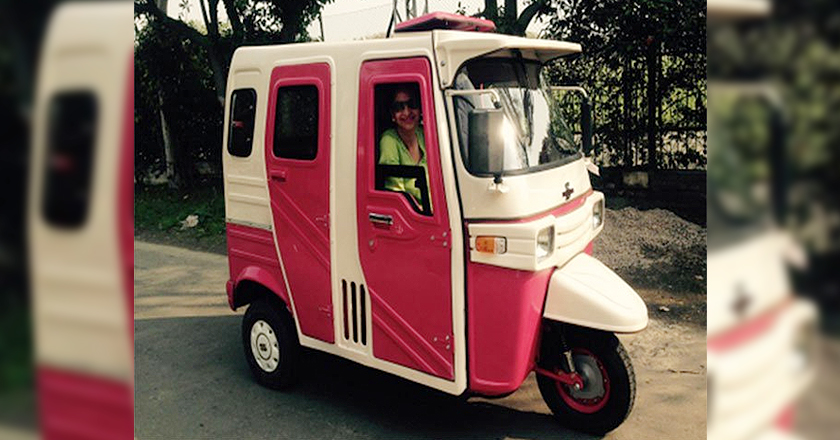 Pink Rickshaws were re-launched in Lahore again on October 10, 2015 as announced by Zar Aslam.
This relaunch took place with a total five pink rickshaws being launched on the Mall Road, Lahore with a campaign activity that will take place for a couple of hours. Those women who have some road sense and a driving sense will be given an open road to drive the rickshaws.
Take a look at the pictures:
Read More: Pink Rickshaw Initiative: Empowering Women In Pakistan
The concept behind relaunching these Pink Rickshaws was to give female entreprenuers a sense of empowerment and promote them as owners of the pink rickshaw. This will also be conducted in order to publicize an electronic, environment friendly vehicle.
Women are also being offered driving lessons to partake in the activity on petrol and electronic rickshaws.
This initiative was first launched in Lahore a few months ago. Participating ladies can send an email at tepfpinkrickshaw@gmail.com to be a part of this fun and empowering initiative.