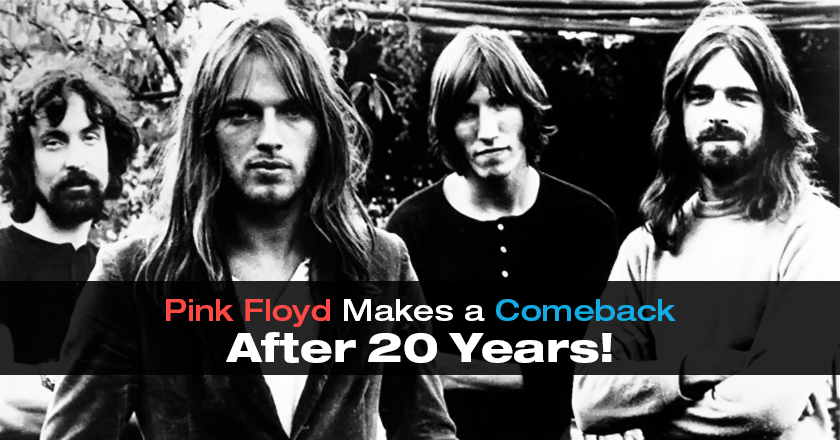 Internationally acclaimed rock band, Pink Floyd is making a comeback after 20 years with their upcoming album in two decades this fall!
The new album would be the band's first release since 1994's "The Division Bell".
Polly Samson, the wife of guitarist David Gilmour, tweeted Saturday that the band will release a new album, "The Endless River," based on 1994 sessions.
Btw Pink Floyd album out in October is called "The Endless River". Based on 1994 sessions is Rick Wright's swansong and very beautiful.

— Polly Samson (@PollySamson) July 5, 2014
Many of the songs on the record were written or co-written with Richard Wright, one of the British rock band's founders which makes 'The Endless River' special.
The material recorded for The Division Bell was some of the musician's last, as the band split up soon after a tour to support the album, and Wright passed away in 2008 because of cancer.
Touring Floyd singer Durga McBroom-Hudson revealed more details about the album via Facebook.
"The recording did start during The Division Bell sessions (and yes, it was the side project originally titled "The Big Spliff" that Nick Mason spoke about). Which is why there are Richard Wright tracks on it.
But David and Nick have gone in and done a lot more since then. It was originally to be a completely instrumental recording, but I came in last December and sang on a few tracks.
David then expanded on my backing vocals and has done a lead on at least one of them. That's the song you see being worked on in the photo."
It is not confirmed whether they will tour to promote the new album, however Pink Floyd last played a concert at the Live 8 charity show in London in 2005.
The band's guitarist and singer, David Gilmour, plans to celebrate the 20th anniversary of the band's last album, The Division Bell, with a deluxe reissue.