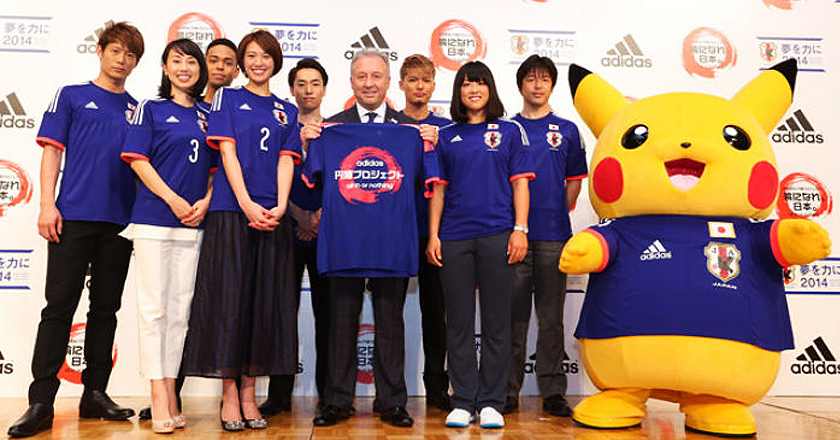 Japan has announced its one of the most famous cartoon characters, the king of Pokémon series, Pikachu as its mascot representative in the upcoming FIFA World Cup 2014.
FIFA World Cup 2014, being held after 4 long years on 12th June, 2014 till 13th July, 2014 is one of the most crazily worshiped events throughout the world. An appearance at the event guarantees a brand the largest of the viewership it desires. No doubt, Pikachu a brilliant and most liked brand in itself, with no link to the event howsoever, can attain the audience's gaze as an outlandish addition to the team.
As we all know, a ridiculous thing in this world of marketing sells like anything. The only rule is that,
"It should attract your ATTENTION!!"
This year, we find Adidas doing something very similar, as it pairs up with Pokémon franchise to cast Pikachu as its mascot for World Cup 2014.
The foot wear giant, doesn't stop here, but even adds more to its wacky promotional tactic, by signing up a contract with Japan's soccer team, to label Pikachu as their official mascot for the upcoming games.
The FIFA World Cup 2014 is to arrive soon and so will the result for this ridiculous campaign promoting Pikachu and Adidas's unison.