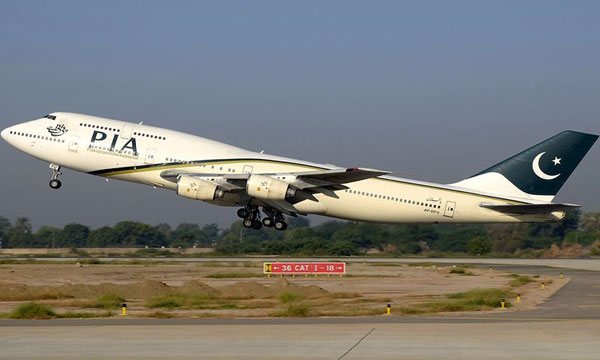 It seems Pakistan's premiere carrier, the Pakistan International Airlines (PIA), can never make positive headlines. A flight steward was caught red-handed by the United Kingdom authorities at the Heathrow Airport in London tried smuggling mobile phones through a PIA flight on Monday.
Read More: Paris Airport Authority Charges 40K Euros Fine on PIA
In a press release by PIA, details of the steward were released, stating that flight steward Khurrum Shehzad was caught at the airport trying to board an Islamabad-bound PIA flight, ironically numbered PK-786, having three mobile phones in his possession. He was subsequently reported for theft, and after an overnight interrogation, he was released on Tuesday afternoon.
According to PIA Spokesperson, Aamir Memon, out of the three mobile phones in Khurram Shehzad's possession, one was stolen. PIA has zero tolerance for corruption, which is why the flight steward's contract was terminated indefinitely.
Read More: PIA Re-Styles Cabin & Ground Crew Uniforms
However, this incident is not the first of its kind. In September 2014, the Customs authorities in Lahore detained some of the PIA crew into custody from a flight from London, after recovering several mobile phones and heavy foreign currency, while in January 2014, a PIA steward was given a five-year imprisonment sentence after being proved guilty over smuggling heroin.