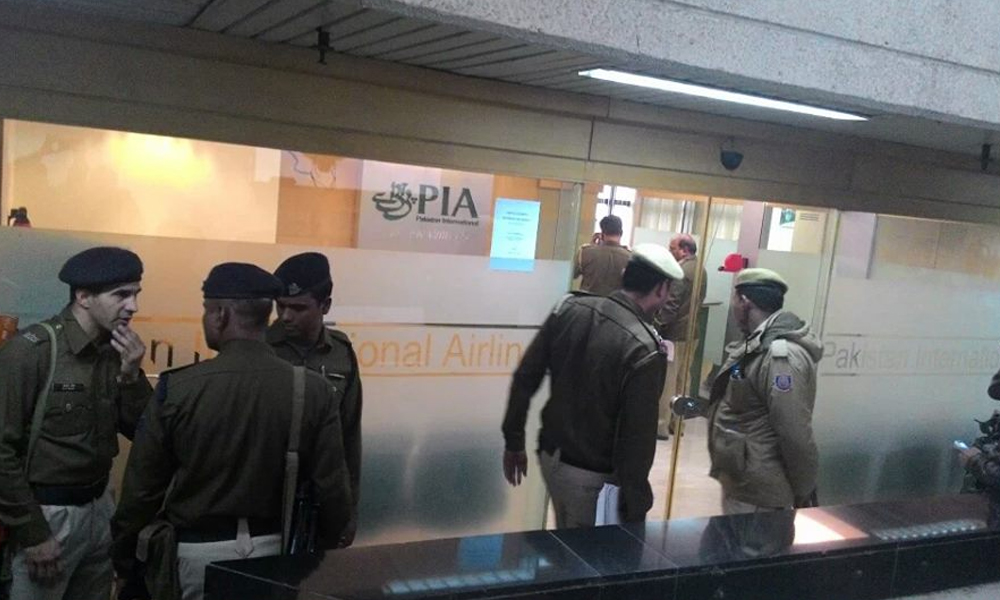 Pakistan International Airline (PIA) office in New Delhi, India has been attacked my member of Hindu Extremist party, Bajrang Dal. According to reports, the extremists vandalized the property and shouted anti-Pakistan slogans.
PIA staff that was present in the office was also beaten while their computers and other assets were smashed to create a ruckus. The attack has been conducted despite the security at the site. "The attack has been conducted by Bajrang Dal workers," India media reported.
See some images shared on PIA's Facebook account:
[fb_embed_post href="https://www.facebook.com/PakistanIntAirlines/posts/1206249066070783?__mref=message_bubble/" width="550″/]
While talking to Waqt News, the spokesperson has told the channel that Hindu Right Wing extremist organization is behind the attack. "The windows, doors have been broken by the attackers and our staff has has gotten injured," he said.
The Indo-Pak relationship has once again become hostile after the recent Pathankot attack incident.