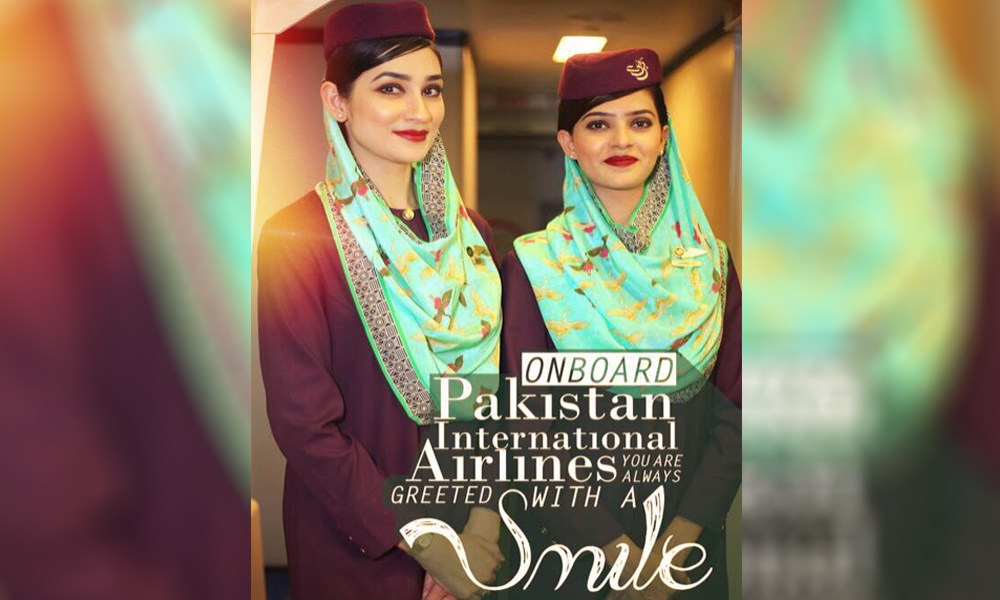 The past few days have been really ugly for United Airlines after a passenger was dragged, screaming and bloodied, off a plane at the Chicago International Airport on Sunday after he refused to give up his seat voluntarily. The flight was on its way to Louisville, Kentucky.
After misbehaving with the passenger off the flight, the shocking news traveled on the web and the airline was terribly bashed on various social media networks calling the airline 'inhumane'! Competitor companies could not be left behind and decided to cash-in on the fiasco by United Airlines. It seems like our very own Pakistan International Airlines also took a jibe at United.
Here's the PIA post that is going viral on social media
#PIA 'trolls' United Airlines after passenger dragging video😀

Image source: Facebook pic.twitter.com/5zb0Y0XwpQ

— azhar khan (@Azharkh4) April 12, 2017
Another post by PIA emphasizes on customers being treated with comfort and care onboard flights.
Come fly with PIA and be treated with comfort and care! #PIA #PakistanIntlAirlines pic.twitter.com/QgFWik9W1R

— PIA (@Official_PIA) April 12, 2017
United Airlines has already lost hundreds of millions of dollars in the market capital by Tuesday following the backlash received by thousands of people across the globe.
Other international airlines have trolled United. Here's what they are posting!
Emirates Fires Back to United
Fly the friendly skies with a real airline. pic.twitter.com/wE5C5n6Lvn

— Emirates airline (@emirates) April 11, 2017

Although not official, South West Airlines should thank the person who made this meme!
#southwest should pay whoever made this #WINNING #meme. Priceless. #United that $600 seat costed what $600M today? "Pick your battles" pic.twitter.com/9XsseBRtIT

— Paul Wilkerson (@Paul_The_Wxguru) April 11, 2017
The Royal Jordanian is back with its witty puns!
We are here to keep you #united Dragging is strictly prohibited 🚫 pic.twitter.com/CSjZD7fM4J

— Royal Jordanian (@RoyalJordanian) April 10, 2017
Our pilots happily welcome you onboard our flights! #RJFamily #BeSmart #BeJordanian #FlyRoyalJordanian pic.twitter.com/61ktoOWQdL

— Royal Jordanian (@RoyalJordanian) April 11, 2017
United Airlines issued a public apology where the CEO, Oscar Munoz responded on the issue that took place on flight 3411.
United CEO Oscar Munoz: I'm sorry. We will fix this. https://t.co/v8EPGsiDCi pic.twitter.com/eOPiYcagvo

— United (@united) April 11, 2017
Stay tuned to Brandsynario for latest news and updates.