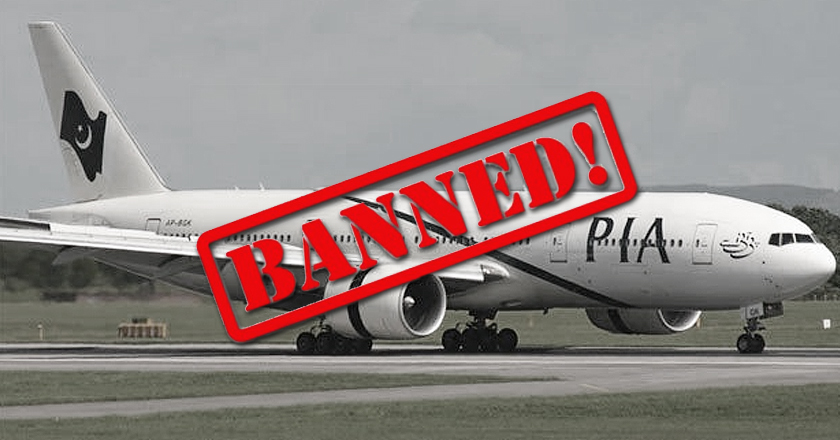 The relations between the subcontinent neighbors had been strained the past whole year and it seems now there is another storm brewing up. Pakistan is allegedly claiming that it is being harassed to shut down its PIA operations on account of purchase of property illegally.
The properties under issue are four flats in New Delhi's Connaught Place at Barakhamba Road, which serve as PIA's sales and marketing offices in India. According to Pakistan, these properties under question were purchased, back in 2005, as per the rules and requirements of Foreign Exchange Management (Acquisition and Transfer of Immovable Property in India) Regulations. Not only were the properties cleared by relevant authorities at that time but PIA has been conducting business from there for over a decade now, without any problem whatsoever.
On the other hand, Indian authorities, Reserve Bank of India and Enforcement Directorate, are claiming that these properties have been illegally purchased and are in violation of the Bank's guidelines. The first notice was sent by these two authorities in November 2014, followed by another one recently. Furthermore, Indian authorities have declined to extend the visa of PIA chief and cut down his cell phone communication supplies.
Currently, PIA serves two flights a week from Karachi to Mumbai and one weekly flight from Delhi to Lahore and Karachi. If operations were to discontinue, it might be easy for travelers in North India to travel to Pakistan through the Wagah border, but it will be a major inconvenience for others in other parts of India.
While talking to an Indian newspaper, The Hindu, North India PIA manager, Saeed Ahmad Khan, was quoted saying, "We are at a loss to understand why they are acting now, and how we will operate without marketing and sales offices."
PIA has been operating in India since 1976 without a problem. Even the recent allegations seem odd, considering its been ten years since the purchase of properties without Reserve Bank of India claiming a violation of guidelines. Some reports suggest that the issue might be due to the change of government last year, which is now being run under Narender Modi. However, Indian government has refused any hand with the first notice sent in November 2014.