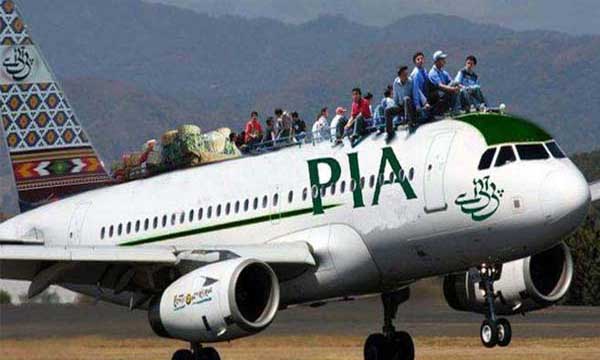 Seems like PIA is going through a pretty tough time. Time and again, the aviation service face massive backlash for one thing or the other. Just recently a news has made waves on social media that 7 passengers, flying aboard PK-743 from Karachi to Madina, were forced to stand throughout the 3-hour flight!
PIA IN TROUBLE!
Shockingly, the airline had accidently boarded 7 extra passengers. Having a seating aircraft of 409, including jump seats, the flight carried 416 passengers from Karachi to Madina.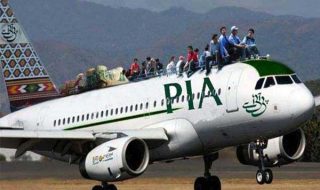 This act is a serious breach of air safety regulations because in the case of an emergency standing passenger will not be able to access to oxygen and can die of suffocation.
However, the flight's pilot, Anwer Adil claimed that he was not informed of the breach and the issue was brought to his knowledge after the flight had taken off.
"I had already taken off and the senior purse did not inform me about extra passengers before closing the aircraft door. Therefore, after takeoff immediate landing back in Karachi was not possible as it required fuel dumping which was not in the interest of the airline.
Social media was on fire as soon as the news hit the internet and is bashing PIA like nobody's business.
Hahahahaha 😄
Jald he chat pe b baitha k le jaein gein #PIA #Fixit

— Ali Hassan (@ali_haxan) February 24, 2017
Only in Roshan Pakistan … #PIA pic.twitter.com/lLV2DBLzz9

— PTI Scientist (@PTI_Scientist) February 24, 2017
JAHAZ NA HO GAYA NEW KHAN KE BUS SERVICE HOGAYE pic.twitter.com/lkVdh7DomC

— Waleed Nasir (@waleednasir00) February 24, 2017
Huh? #PIA is actually keeping up their ancient slogan "Great People To Fly With" https://t.co/dTrx7orhFD

— Ambrin Hayat (@ambrin_hayat) February 24, 2017
@cyalm They might have suffered for over 4 hours! Anyway great ppl to suffer wid #PIA

— Hanif Samoon (@HanifSamoon1) February 24, 2017
According to Dawn, the journey was continued to save fuel cost and the news was kept hushed by the crew in their reports after returning to Karachi.
Stay tuned to Brandsynario for more updates.