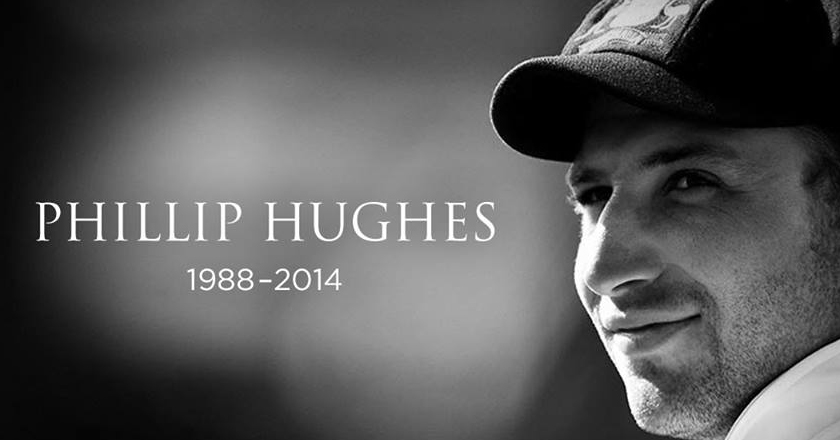 Watch the Video that shocked the entire Cricket Community and fans all around the world. 
Australian Cricketer Phillip Hughes passed away on November 27, 2014 – after fighting for his life in intensive care unit. Hughes was hit by a brutal bouncer during a test match between South Australia's Sheffield Shield and New South Wales.
It was an unfortunate mistiming of a vicious bouncer delivered by Sean Abott.
Phillip Hughes was five days short of his 26th birthday when he suffered fatal injuries to his neck. He was on 63 and going strong –when a bouncer took him by surprise. It wasn't the worst of bouncers, as Cricket fans have seen much worse delivered by Shoaib Akhtar, Brett Lee, Shaun Tait, Dennis Lilly and Waqar Younis over the years.
Don't Miss: Phillip Hughes 63 not out FOREVER. Cricketers around the world mourn Aussie lad's tragic death on Twitter.
The injury sustained by Hughes is reported to be somewhere around his neck – which proved to be fatal for the young lad. There have been some modifications in the Cricket helmet over the years – however questions of its definitive safety have always lingered.
Hughes was wearing a helmet made by manufacturers 'Masuri', who also have released an official statement claiming that the Australian was wearing an older version of their gear. 
Whatever the case may have been 'The Gentlemen's Game' has claimed a young life and everyone is saddened by this news. Team Doctor, Peter Brukner upon confirming the demise of Hughes added, "He never regained consciousness following his injury on Tuesday. He was not in pain before he passed and was surrounded by his family and close friends."
We may not know you Phillip Hughes but we are mourning your death just as much – From everyone here in Pakistan – May your soul rest in peace.