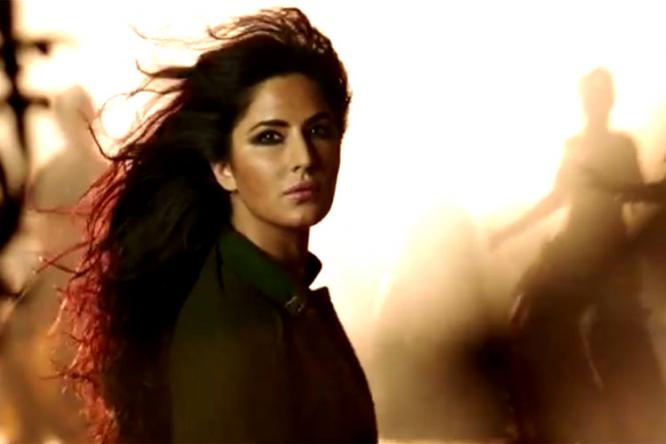 After the release of the political-thriller Phantom's much controversial trailer, the movie's first song "Afghan Jalebi" has been rolled out, starring Katrina Kaif and sung by our very own Pakistani singer, Asrar.
The peppy tune also features the 2008 winner of India's singing reality show Fame Gurukal, Qazi Touqeer who can be seen shaking a leg besides the suave Kaif.
Read more: The Trailer of Bollywood Movie Phantom Is Now Out!
Watch the video of the song here.
[dailymotion id="x2zu336″]
"Shamsheer Nigahein, Chabook Si Adaayein", croons Israr while a band of belly dancers groove to killer moves in the song.
Apparently, there was no dancing for Kat in the movie who has previously proven her pluck in dance numbers like Chikni Chameli and Sheila Ki Jawani. Uniformed in black, hair running wild and dark eyes, the actress flaunts her pout surrounded by a group of armed Afghan men
Read more: Phantom Movie Director Defends Pakistan: Indian Media Reacts
Moreover, the song will give you a sudden déjà vu sensation as it has an uncanny resemblance to Ek Tha Tiger's item tune "Masha Allah".
While the song has been styled with a catchy beat and Israr's powerful, unique voice compliments the melody of the song, the lyrics fail to strike a chord and making the tune a not-so- happening one.
What do you think of Phantom's song "Afghan Jalebi"? Share your views in the comments below.