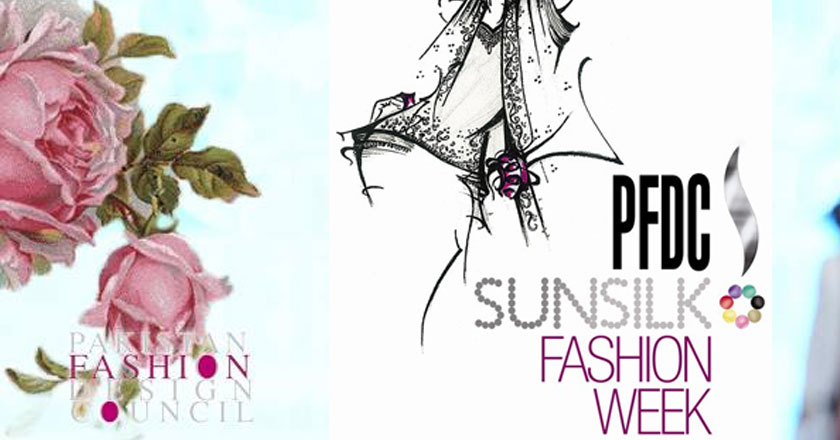 By Yasin Ansari
With commitment to sustainability and discipline within the business of fashion and the facilitation of Pakistan's retail industry, the Pakistan Fashion Design Council (PFDC) is all set to exhibit trends for 2015 with a special focus on fashion for the South and West Asia's stretched sizzling summer months. This 8th consecutive PFDC Sunsilk Fashion Week is being held from April 18 – 21, 2015 in Lahore.
Mrs. Sehyr Saigol-Chairperson PFDC, explaining to media about formats and categories within the fashion week said, "We introduce 3 separate categories for Luxury/Prêt, High Street and Textile at PFDC Sunsilk Fashion Week, giving each entirely separate show space, times, audience exposure and viewing power.  Our High Street fashion brands have been given a standalone show time on two separate days as early evening shows and Textile brands a separate dedicated day for Voile shows on Day 3 of PSFW 2015, a measured step to further highlight Pakistan's textile prowess and high street fashion strength which are of significant importance to national and international fashion markets."
PFDC will showcase Pakistani designers, textile houses and high-street brands in the week-long event. The council has also announced its corporate alliances for this year. The 8th PFDC Sunsilk Fashion Week is representing the twelfth fashion week platform initiated by the PDFC and is a direct manifestation of the Council's keenness to sustainability and discipline within the business of fashion and the facilitation of Pakistan's retail industry.
Asanga Ranasinghe-VP Home and Personal Care, Unilever Pakistan, commenting on 'The Sunsilk Girl' andSunsilk's association with PDFC Fashion Week said, "Fashion is very close to this aspirational Pakistani girl making the PFDC Sunsilk Fashion Week a highly valued platform for us. We recognize PFDC's efforts to promote the fashion industry and experienced and upcoming talent alike. Sunsilk has been a part of this fantastic journey for 6 consecutive years and continues to shape aspirations, taking contemporary fashion directly to the homes of consumers and encouraging them to script their own stories of success."
In collaboration with Bank Alfalah, PFDC is also displaying creations of four emerging designers as the Bank Alfalah Rising Talent. The winner of the show will be given an opportunity to display at the PFDC Lahore multi-label outlet for up to 6 months post PSFW whereas the PFDC itself has offered its participating designers complimentary 3-day exhibition space at its Lahore multi-label store between 15th April and 15th June 2015.
Established in 2006 in Lahore, PFDC is a non-profit organization with the aim to help facilitate Pakistani designers at all levels, both domestically and internationally through its regular fashion weeks since February 2010. In collaboration with giant global brand Unilever and the world's biggest beauty brand L'Oreal Paris, FDC is endeavoring to map Pakistan on international fashion week circuits as well.