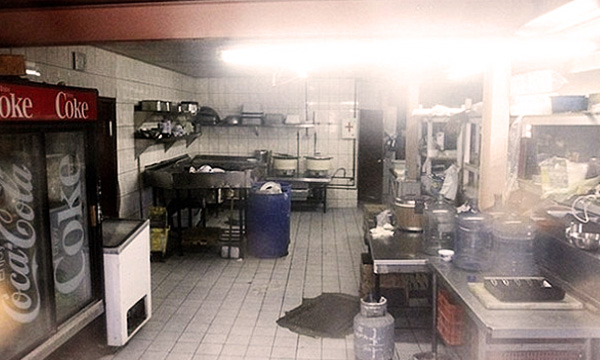 According to reports, Punjab Food Authority (PFA) is still rounding up places offering unhygienic and food at below par standards.
Nawaz Sharif Medical City Hospital and Nawaz Sharif Social Security Hospital has been closed by the Allama Iqbal Town team working under PFA.
Nawaz Sharif Social Security Hospital was offering nimko, ketchup and other food items of very low quality whereas the canteen at Nawaz Sharf Medical City Hospital was housing insects other than food being sold which had surpassed their expiry dates. Hospital canteens were also closed down due to lack of cleanliness in their kitchen.
Lady Wllington Hospital's canteen was also closed after it did not meet the hygiene standards. Punjab Dental College's canteen also faced steam when the Ravi Town group representing PFA were not shown medical certificates.
Canteens which were given notices include Central Hospital, King Edward Medical College, Rasheed Latif Hospital, Mayo Hospital and Wapda Hospital under the scrutinizing gaze of the Nishtar Town and Data Ganj Baksh teams from the PFA.
Canteens at Allama Iqbal Medical College and Zam Zam at Jinnah Hospital were closed given the lack of cleanliness. Arabian Delights located on Wahdat Road was also closed as it didn't possess any medical certificates to operate a food related business.
PFA Restrained From Posting Food Raid Photos on Social Media
Stay tuned to Brandsynario for more updates.