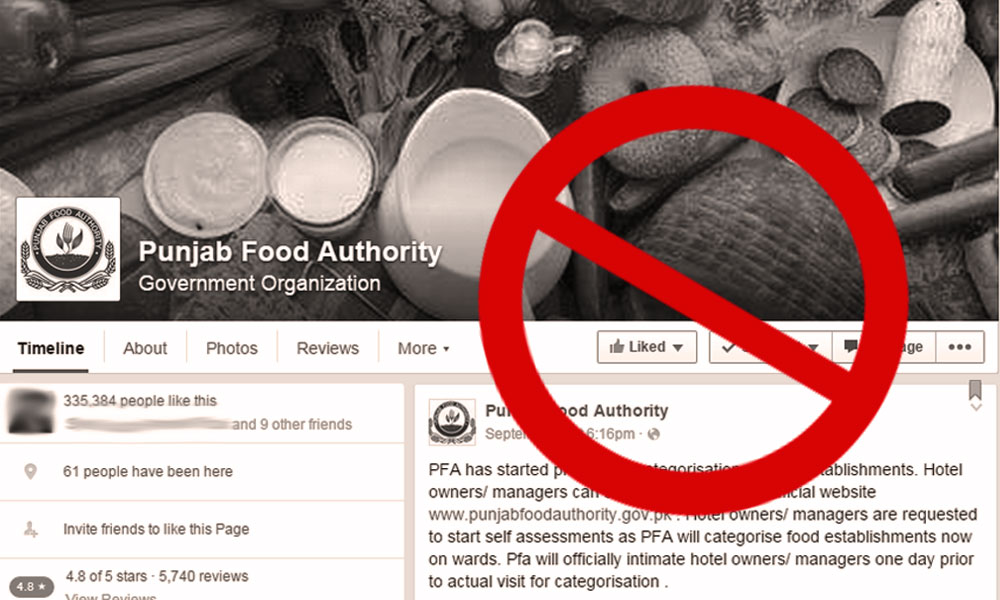 Justice Mamoon Rashid Sheikh of the Lahore High Court issued a restraint order to Punjab Food Authority, on demand of the petition filed by Restaurants Association, restricting PFA from posting photos of their rampant raids on Facebook till restaurants were proven guilty in the court.
Read more: Unofficial PFA Website Shows All Punjab's Banned Restaurants
The Restaurants Association's counsel argued in the LHC that PFA did not have proper arrangements to conduct food safety raids and that their method was considered illegal in the absence of standard operating procedures.
Furthermore, the counsel petitioned that unless the alleged culprits were proven guilty in the court, the identity of bakeries and restaurants should not be made public on the social media networks or otherwise.
The counsel also claimed that the structure of PFA was illegal due to the lack of inclusion of the stakeholders.
Read more: Punjab Food Ban: Ayesha Mumtaz, PFA Director Speaks Out
The matter is adjourned by the LHC till 20th October 2015 for further discussion while a restrain order has been sent out to the PFA and Punjab government, along with a law officer assigned to ensure implementation.