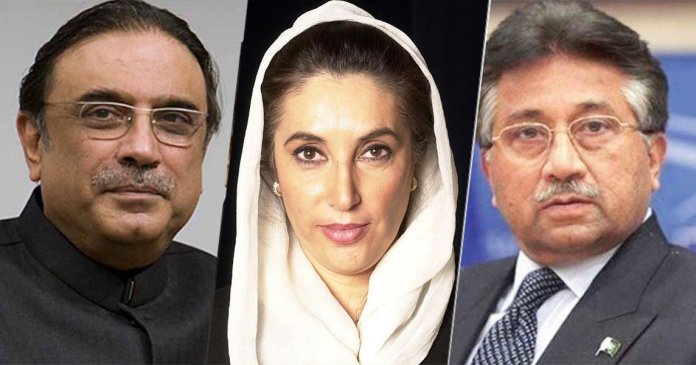 In a shocking video, former politician and retired general Pervez Musharaf unveiled some unbelievable insights of the assassination of Benazir Bhutto.
Benazir Bhutto was a Pakistani politician who served as Prime Minister of Pakistan and was killed on 27th December 2007.
In the video, Musharraf tells the viewers that when someone is assassinated, the first angle which is checked is who benefits the most from the individual's death.
He also claims that the only person who has benefitted from her death is the 'murderer' who is no other than her husband, Asif Ali Zardari.
Musharraf also points out that Benazir was assassinated by Baitullah Mehsud and his people with the aid of Hamid Karzai.
He even claims that all evidence is present to prove this. However, what Musharraf says next has got many people thinking.
How does one cut a hatch into a bullet and bomb-proof car? He goes on saying that Benazir was present at the venue for over 2 hours among masses, absolutely secure, then why did they wait until she was in the car?
Watch the entire video below!
Social Media Reaction's to Musharraf's Claims 
Here's how social media reacted to the claims of Pervez Musharraf over Benazir's Death: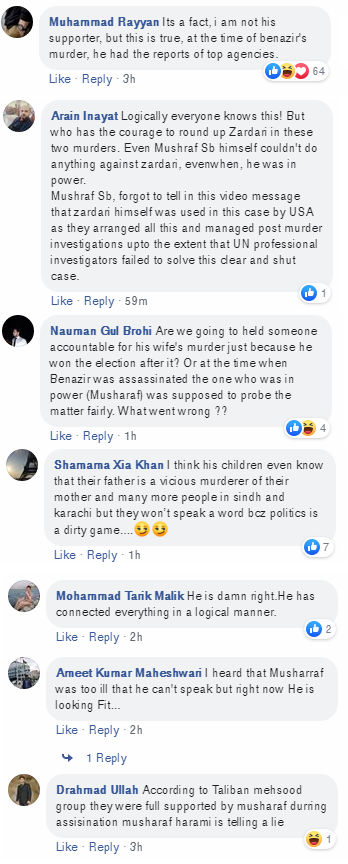 Do you think he is telling the truth? Share your thoughts with us in the comments below.
Stay tuned to Brandsynario for more news and updates.