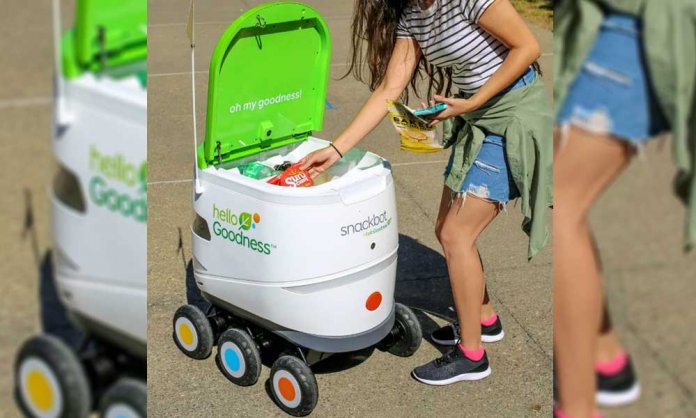 Craving a delicious snack while you are studying for your next exam? Pepsico has the solution!
The company shared that it is testing self-driving autonomous robots that deliver snacks as a part of its latest campaign in one university campus in California.
The brand revealed that the 'snackbot' has been placed at the University of the Pacific in Stockton.
Pepsico claims that is the first time in history when a food and beverage company has rolled out a delivery bot in a campus.
The snackbots are operated through an application which feeds the order to the bot.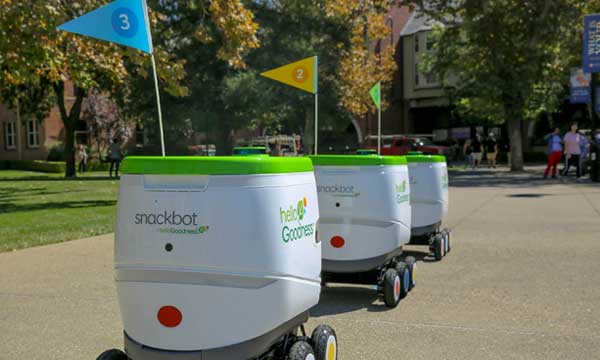 Hello Goodness, Pepsico's vending brand is the main supplier of the goods. The bot supplies a wide range of products from SunChips to Starbucks Cold Brew Coffee and of course a Pepsi!
Robby Technologies is behind the manufacturing of these 6-ft tall snackbots. Reportedly, they are operating from 9am-5pm, however, this may change in the upcoming days as the bots have been equipped with headlights and built-in cameras to help them steer in the right direction.
On a single charge, each robot can complete 20 miles and is plenty to cover a decent amount of campus area to cater to student's needs. Though many companies have experimented with several technological ideas of delivering their products via drones and self-driving autonomous vehicles, these snackbots are a first.
We hope the experiment is a success and these bots soon 'invade' our offices too!
Stay tuned to Brandsynario for more news and updates.