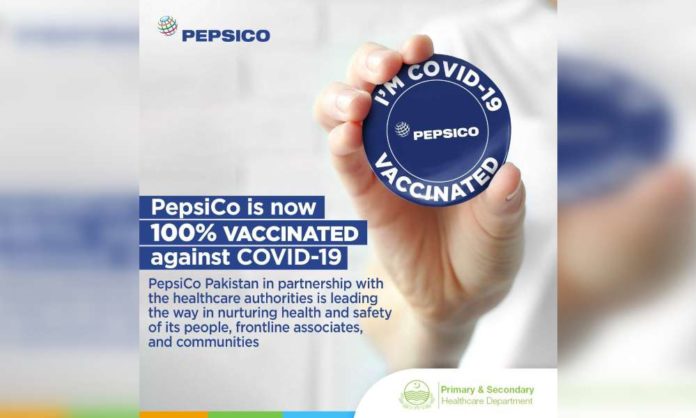 PepsiCo is one of the fastest companies in Pakistan to ensure that employees and frontline associates are 100 percent Covid-19 vaccinated. In partnership with the Primary and Secondary Healthcare Department, Government of Punjab, PepsiCo organized extensive vaccination drives and awareness campaigns to accelerate vaccination rollout among more than 3,000 employees and frontline associates. This is part of PepsiCo's overall goal for ensuring employee health, safety, and wellbeing and stepping up to support the government's ongoing efforts on expanding Covid-19 immunization. This public-private sector partnership resulted in preventing Covid-19 infection transmission and played an instrumental role in raising awareness, prioritizing employee safety, and safeguarding families, and creating positive community impacts.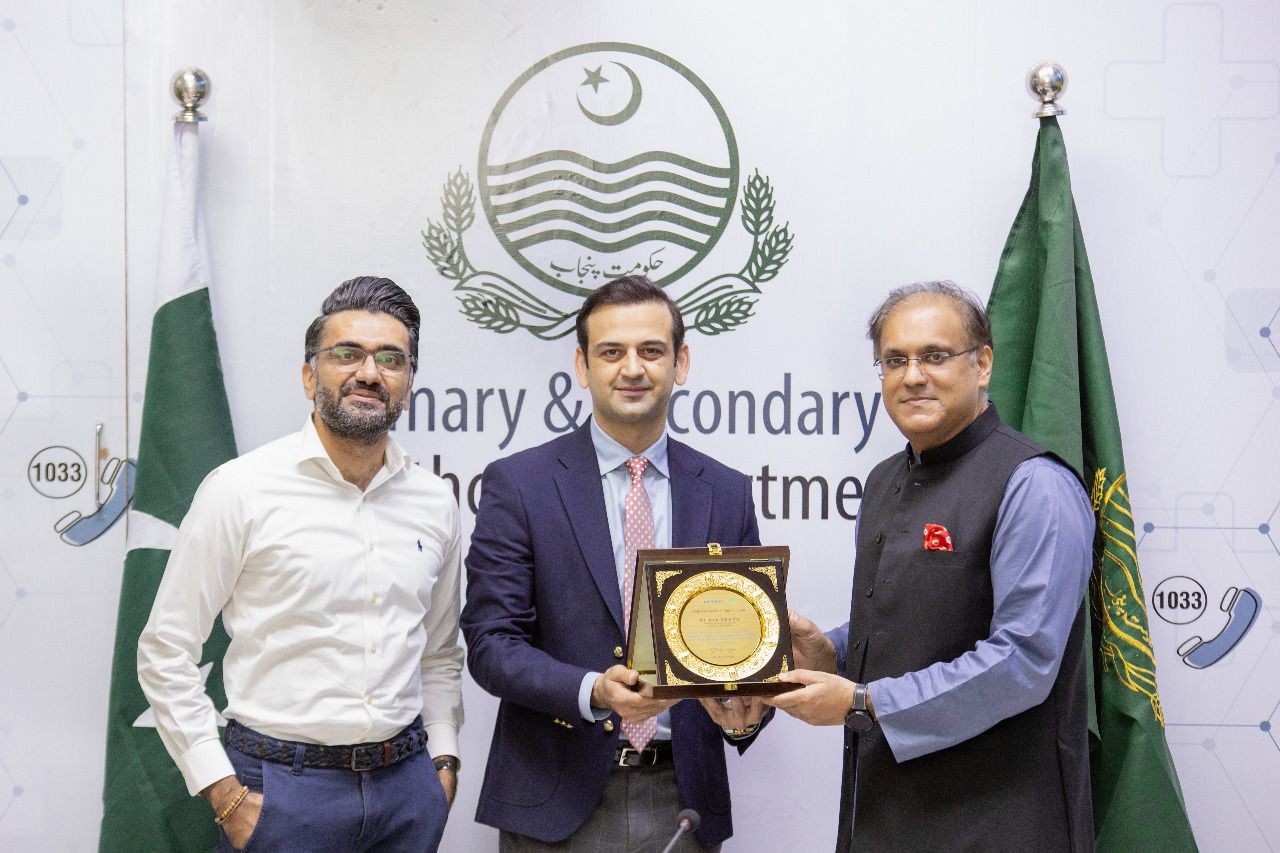 This milestone was celebrated at a ceremony in the presence of Mr. Imran Sikandar, Secretary Primary and Healthcare Department, Government of Punjab, district health officials, and PepsiCo representatives.  Mr. Imran Sikandar, Secretary Primary and Secondary Healthcare Department present at the ceremony remarked, "Thank you, PepsiCo Pakistan for being a responsible organization and vaccinating 100% of your employees. This is a prime example of what a joint venture between public and private sectors can do. Congratulations to PepsiCo along with the healthcare workers of Primary and Secondary Healthcare departments for achieving this milestone!"
Mr. Furqan Ahmed Syed, CEO PepsiCo Pakistan, also shared his remarks on the successful culmination of the vaccination drive and stated, "It is very encouraging to witness our vaccination teams, associates, and frontline heroes come together to vivaciously fight the pandemic. I also express my sincere gratitude to the health authorities for supporting our employees' well-being through vaccinations roll-out."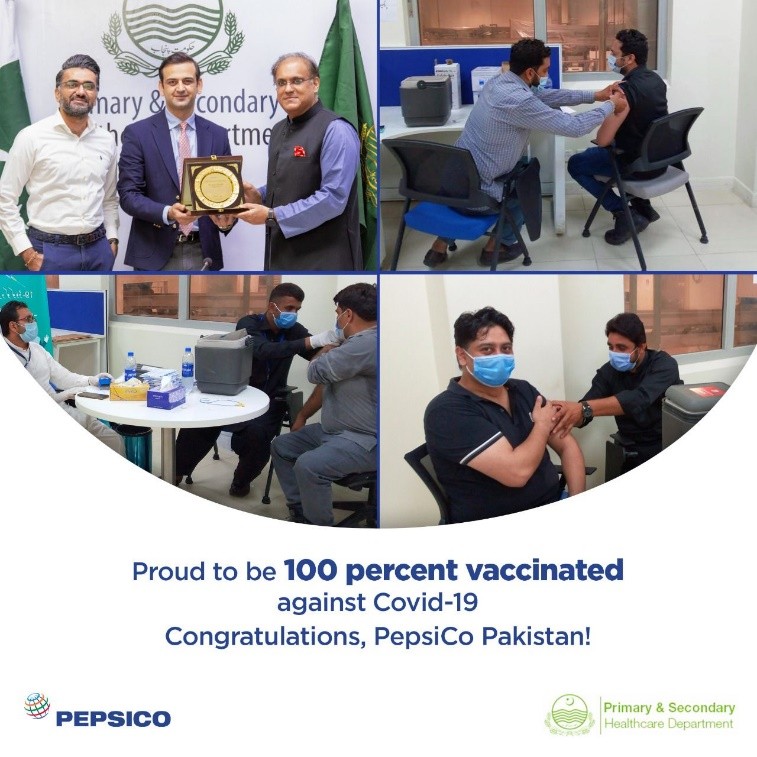 From the onset of the Covid-19 pandemic, PepsiCo Pakistan has made significant strides to support Pakistani communities during the evolving pandemic situation. In 2020, PepsiCo Pakistan in collaboration with the Prime Minister's Ehsaas ration program launched 'Millions of Meals' – a nationwide, disaster-relief program to meet communities' nutritional needs during the crisis and address the acute food insecurity at the country level. The program brought together civil society actors, charities, and volunteers to swiftly distribute 13 million meals across Pakistan, including remote areas of Balochistan, Gilgit-Baltistan, and Azad Jammu and Kashmir. The positive societal impact of this inclusive food distribution drive in Pakistan eventually cascaded to other impacted regions where similar humanitarian efforts were carried out for underserved communities.
This is not the first time PepsiCo has set out to accelerate positive social impact on communities through public-private sector partnerships. Earlier, PepsiCo joined hands with the Government of Pakistan to advance the Prime Minister's transformational Clean Green Pakistan mission. PepsiCo is making efforts for driving a circular economy in line with its vision for a world where plastics need never becomes waste. In 2021, PepsiCo Pakistan launched one of the country's largest plastic waste collection programs.  This year nearly 100,000 people in water-scarce communities were given access to safe drinking water.
PepsiCo is committed to driving an inclusive post-Covid-19 recovery with agility to pave the way for transforming the way it creates shared value by operating within planetary boundaries and inspiring positive change for the planet and people. Moving forward, PepsiCo Pakistan will further its 'In, With, For Pakistan' agenda to create positive social impacts and strengthen its alliance with the government for improving the social sector performance and supporting communities, including women and youth in need.
Stay tuned to Brandsynario for the latest news and updates!