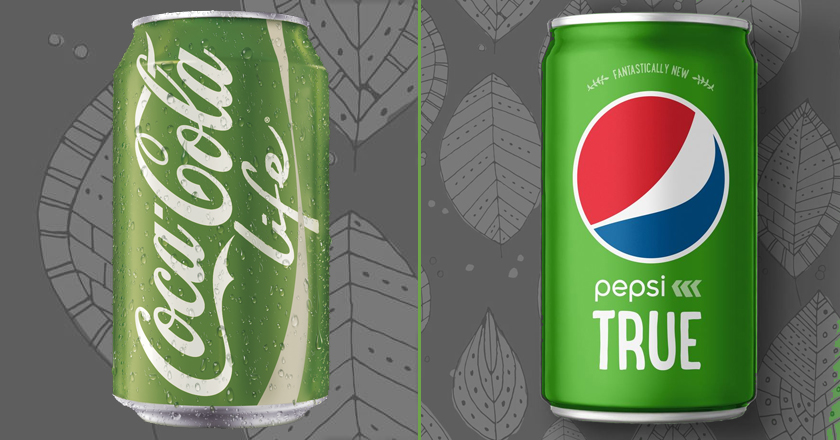 As always, the never ending brand war between Pepsi and Coca-Cola is on again!
PepsiCo has announced the launch of its new naturally sweetened drink, named Pepsi True. The idea is not totally new as it's been quite a few days since Coca Cola started test marketing its new beverage Coca Cola Life, which also is a naturally sweetened low-cal-soft drink.
So we must keep our fingers crossed for the instigating low-calorie cola war!
PepsiCo declared on Monday that it would be putting forward a new soft drink for the health conscious majority, called Pepsi True. What makes Pepsi True different from the regular Pepsi is that it is sweetened naturally with real sugar and stevia leaf extract but with 30% less sugar than regular Pepsi. Hence lower calories.
This new initiative is taken to gain a chunk of health conscious consumers, by reducing the high calorie count and addressing the reproach that artificial sweeteners are precarious to health.
Interestingly, a few days back, India's Prime Minister Narendar Mohdi requested the soft drink makers to reduce the amount of sugar per can, as it leads to various health issues and is also considered to be  main cause of obesity. He further appealed that organic/natural extracts must be used as sweeteners; also new fruity flavors are in th epipeline to be introduced  to add in some variety.
Pepsi True is not the first mid-calorie soda. Two years ago, the company launched a similar drink by the name "Pepsi Next". However the product didn't do so well in the market. As for Pepsi True, the rumors are that the drink would only be available on Amazon for sale- at first.