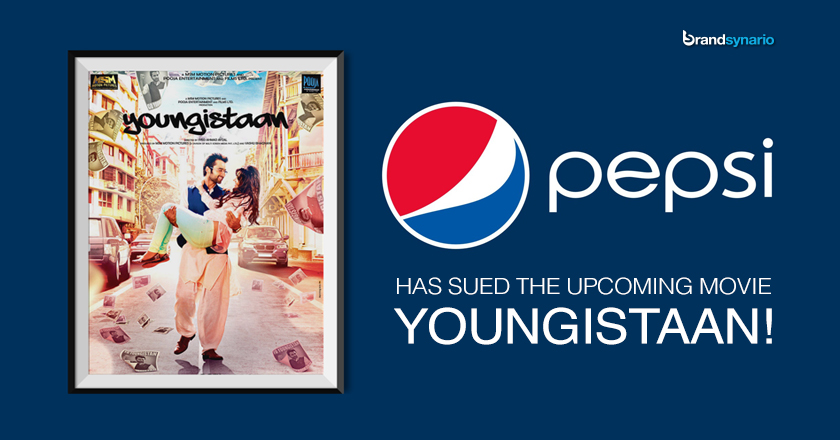 Remember Pepsi's "Youngistan ka Wow" campaign showcasing the Bollywood hunk "Ranbir Kapoor" in its adverts?
The campaign was Pepsi's one of the most innovative ones and achieved quite a popularity amongst the youth due to the term "Youngistan" (The land of youngsters).
Sadly, the term has been stolen for the title of a movie by Jackky Bhagnani.
However, one should not underestimate the power of a beverage giant such as PepsiCo, for they have already filed a petition against Jackky's film "Youngistan".
Claiming that they hold the copyrights to the term, Pepsi has asked the film producers to amend the title of the movie without further ado. Also a noticed has been issued for the movie to withdraw all promotional material that declared the title.
Now negotiations are in the air between Pepsi and makers of Youngistan. Apparently, the Bombay High court judges appealed to both the parties to sort the issue affably via talks.
"We will fight it out because the title was granted to us by the film associations. Once they clear it, no one should raise objections to it. If we give in now, the system collapses. Tomorrow, even a smaller brand can claim copyright and create hindrance for another producer. So we have now decided to fight it out," said Pranjal Khandhdiya, Executive Producer, MSM Motion Pictures
Rumors were that the name of the movie will be changed to "Faltu 2".
Conversely, Khandhdiya ended all the gossips and said, "Faltu is another brand and our film is not an extension of it but a new film. So why would we want to call it Faltu 2."
"We are considering other options for the title; including an sms spelling of the word Youngistaan", he commented.
Meanwhile, when the media approached Pepsico India, a spokesperson commented, "Youngistaan is a registered trademark of PepsiCo. Inc and has been extensively used in its campaign. As the matter is pending in court, we will not be able to further comment on the matter."
Chances are that the movie producers will have to give up the title and admit defeat to Pepsi. The campaign"Youngistan" was one of the most phenomenal of its times and Pepsi won't let the term lose its identity that easily.