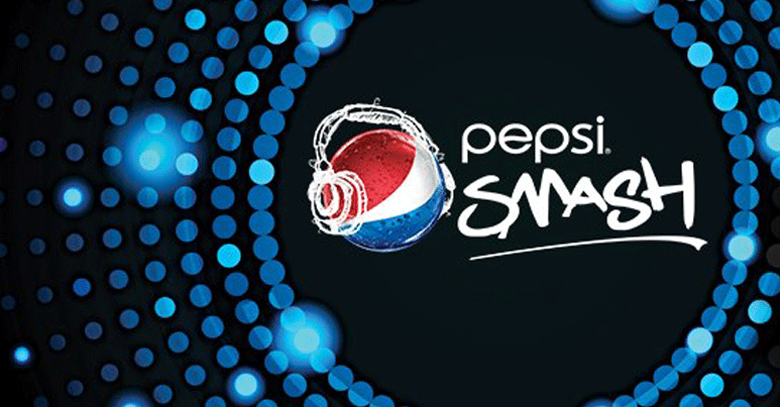 The cola companies in Pakistan have apparently brought in a new tradition to market their brands; this trend is to act as a platform for musicians.
It is true that, in this decade, Pakistani music itself does not own any solid ground. With the platform of 'Coke Studio' Pakistani singers finally got a chance, after a long time, to make use of the wonderful talent that they possess.
In 2013, Pepsi, following the footsteps of Coke, unveiled their new music show 'Pepsi Smash'. Its first episode was aired on May 1st and featured ten songs sung by different artists.
This brand new show by Pepsi is adigital media-led musical show;it allows people to download these songs only if they tweet about it or share it on social media.
Certainly, the idea was very unique and had the power to go viral but unfortunately the content was not strong enough to pull-off this concept. Every musical show must have a couple of hit songs in order to create impact, for example the Jugni song 'Alif Allah' by Arif Lohar and Meesha Shafi in Coke Studio was a massive hit in that season.
There are so many other songs from different seasons of Coke Studio which were super hit; these songs were the actual reason that made Coke Studio the phenomenon that it is today.
Pepsi Smash wasproduced by the talented Farhad Humayun who is a brilliant drummer and music producer. Its music was created by Overload's keyboardist and composer Sheraz Siddiq along with Pakistan's top DJ, Faisal Baig.
The show featured few of the best Pakistani bands such as Strings, Noori, SYMT, Sajid&Zeeshan, Jarar along with Ali Asad and Hussain Ali Shah making their debut.None of the songs were able to create a notable impact.
Pepsi Smash involved artists not only by giving them a huge platform to perform to their hit numbers but it has alsoinvited them to create new soundtracks that were never heard before. To add a little more zest to this musical roller-coaster, the audio and video of the show was recorded at the same time in order to make the performance "live".
Before the show went on-air many people considered Pepsi Smash to be a 'Coke Studio Replica', but it was not anything like it at all, on every scale Coke Studio's standard was by far superior to Pepsi Smash.